86% of workers say Qatar's reforms had positive impact on their lives: ILO survey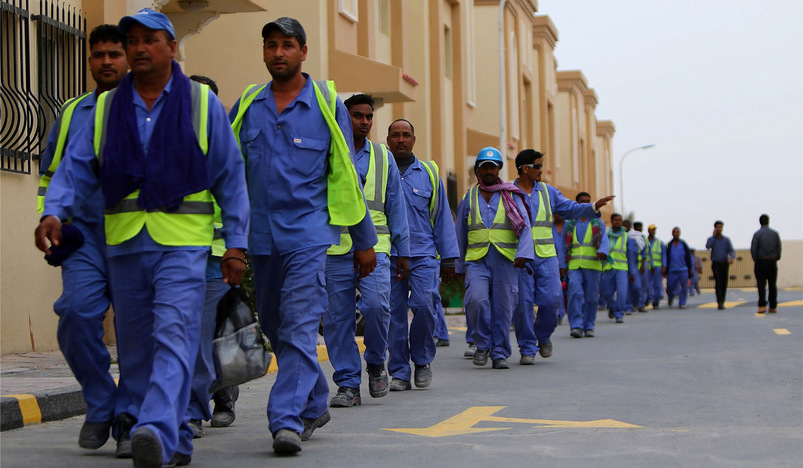 Qatar Workers
A report from the International Labour Organization, November 2022, revealed the great shift that the Qatari Labour market witnessed during the past few years, after the entry into force of the legislation approved by the Qatari government to reform the labour sector. The report, issued by ILO office in Qatar today, Tuesday, confirms that the Qatari government is implementing reforms, and that the Qatari Ministry of Labour is keen on perpetuating labour legislative reforms and continuing the partnership with ILO beyond the 2022 World Cup, through continuous cooperation programmes in the field of developing and modernizing reforms and legislation with various international organizations.
The annual progress report covered the period from November 2021 to October 2022 and sorted out the progress made in the priorities of the organization's programme, based on its four pillars, the Labour market and Labour migration management, Labour law enforcement and access to justice, workers' voice and social dialogue, international cooperation and exchange of experiences.
ILO report reflected a clear picture of the most important legislative reforms and achievements that took place in the State of Qatar. It also showed the process of implementing the laws and decisions of the Ministry of Labour.
According to the ILO report, 86 % of workers confirmed that the reforms had a positive impact on their lives, according to a survey commissioned in May and June 2022, among 1,036 low-paid workers residing in shared accommodation sites, and the workers were of multiple nationalities. They work in various economic sectors, and another survey conducted by ILO stated that 98 % of respondents received their wages on time.