8 Falconers Advance to Hadad Al Tahadi Final in Marmi 2023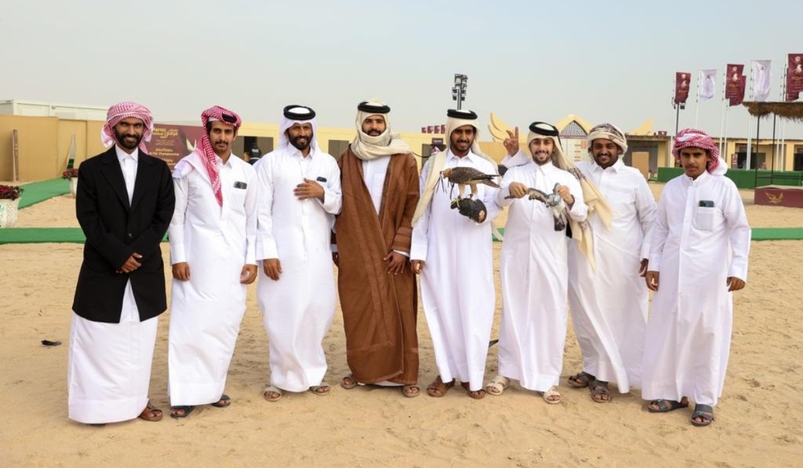 8 Falconers Advance to Hadad Al Tahadi Final in Marmi 2023
The activities of the 14th edition of the Qatar International Falcons and Hunting Festival (Marmi 2023) continued Monday under the patronage of HE Sheikh Joaan bin Hamad Al-Thani. The festival runs through Jan. 28.
Monday's Hadad Al Tahadi Championship saw five falconers advancing to the final following high-octane evening competitions. Every qualifying falconer will be awarded QR100,000, as well as racing for two Lexus cars in the final challenge.
This comes after three falconers qualified to the final on the first day of the festival.
In a press statement, Head of Hadad Al Tahadi Committee Ali Sultan Nasser Al Hamidi hailed the high-octane competitions on the second day of the festival, which were delayed over high wind.
Head of the Al Talaa Committee Muhammad bin Mubarak Al Ali said that today's competitions were delayed until 10 am over low visibility as a result of clouds and fog. The Al Talaa Committee also decided to postpone the group competitions from 6 am to 11am due to the low visibility and strong winds.
Organized by Al Gannas Association, the festival aims to document and promote the heritage sport of falconry registered in the UNESCO Representative Intangible Cultural Heritage of Humanity since Nov. 2010.
(QNA)