6 Killed in Plane Crash in Haiti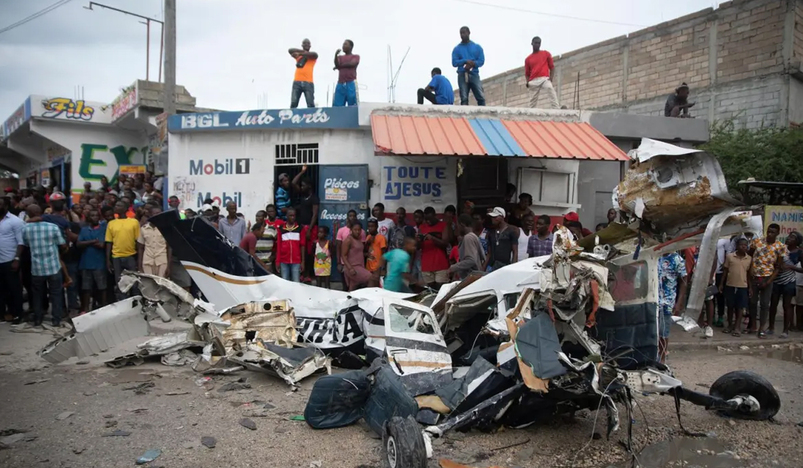 Onlookers mill around the wreckage of a small plane that crashed in the community of Carrefour, Port-au-Prince on Apr 20, 2022.
Six people were killed in a small plane crash in the Haitian capital, Port-au-Prince.
Official source in the police said that the plane crashed last night in a crowded street in Port-au-Prince, killing at least six people, including the pilot, and injuring others.
The Civil Aviation Authority of Haiti said that the plane had taken off from Port-au-Prince airport and was on its way to the city of Jacmel, adding that the plane suffered engine failure and sent a distress alert.
This accident comes nine months after another small private plane, also bound for Jacmel, crashed, killing six people.
Source: QNA