6 Fun Family-Friendly Activities to Try in Dubai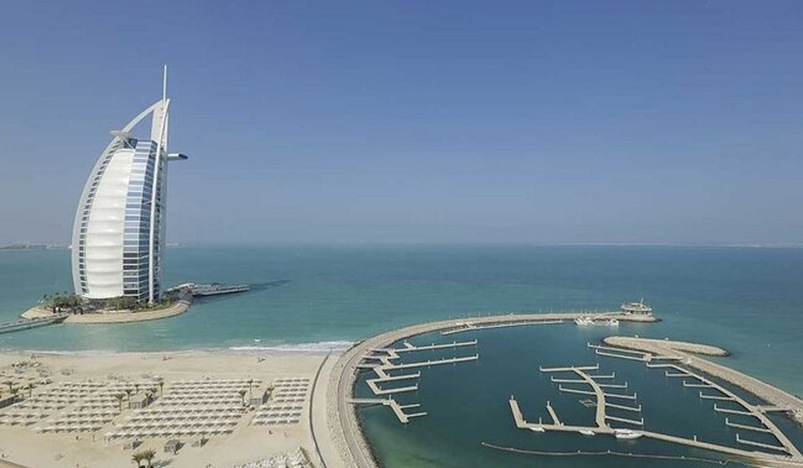 6 Fun Family-Friendly Activities to Try in Dubai
One of the best things about choosing Dubai as your holiday destination is the variety of activities and experiences the city offers. Whether you come here with your family, spouse, or even alone, you will always find something you will enjoy doing here.
If you are going on a vacation with your family in Dubai, finding activities everyone will love won't be a problem, too. There are plenty of things to do here that people of all ages will have fun doing.
Best of all, many adults and teens will find most of these activities for kids in Dubai to their liking, so everyone will also enjoy doing them.  
The Best Family Activities in Dubai 
Below are the top activities for children in Dubai that everyone in your family will also love:
Bounce around
Kids love bouncy castles and trampoline parks. However, BOUNCE-X ensures that it's not only children that will have fun bouncing around.
The world's first indoor freestyle terrain park has plenty of features that will give people of all ages hours of excitement and enjoyment.
BOUNCE-X covers 5,000 square meters of space of two interconnected floors featuring a variety of trampolines, giant airbags, trapezes, slides, ninja courses, and parkour elements.
It has an area especially for kids where they can enjoy bouncing and jumping from one park feature to another. Your children will be playing under the watchful eyes of trained staff, so you are free to explore the other areas of the indoor park.
For adults, BOUNCE-X's must-try attractions include the half-pipe trampoline, Infinity Wall, and Freerun, the biggest indoor parkour area in the Gulf region.
BOUNCE-X is located at the Dubai Festival City Mall.
Play at Fabyland
Although Fabyland looks more like a children's indoor park at first glance, it is a complete entertainment spot where everyone can have plenty of fun.
Fabyland has several rides, features, and other attractions that will delight people of all ages.
The indoor park's most popular rides include the Flume Ride, Drop 'N Twist Tower, Mini Discovery, Clip 'N Climb, and Family Swing. Everyone will love going back to The Bumper Cars, Bounce 'N Spin, Air Racer, and the Carousel as well.
Aside from these exciting rides, Fabyland has several gaming arcades and novelty machines where children of all ages can show off their skills, have fun, and get the chance to win cool prizes.
Fabyland is located in different malls across Dubai, including Dubai Festival City Mall and Nakheel Mall. As such, you can go shopping after spending time at the indoor park. If your kids are a bit older, you can leave them here while you explore the mall.
Cool down at a waterpark
Since the weather in Dubai can get pretty hot, your little ones may want to have some fun and splash around at the same time. Fortunately, there are several waterparks where you and your family can spend a day getting all soaked up, cooling down, and enjoying every minute.
The most popular waterparks in Dubai include the Atlantis Aquaventure Waterpark, Laguna Waterpark, Legoland Waterpark, and Wild Wadi.
These waterparks have different rides and features to offer to everyone. Each park has splash pads, wading pools, and water playgrounds for little ones to enjoy.
The rides and other attractions of these waterparks differ in speed and intensity, which means teens and adults will have their choice of exciting and fun ones to jump or slide on.
Each park also has plenty of pools and other features where you and your family can get refreshed and enjoy the cool water as a group.
Enjoy a day at the beach
Waterparks are not the only place where you can cool down with your group. Dubai also has several beaches perfect for families.
If you want to go to a public beach, Al Mamzar Beach Park, JBR Beach, 4x4 Beach, Kite Beach, and Umm Suqeim Beach are your best options. These coastal areas boast clear, azure waters and powdery white sands.
Dubai's private beach options include Cove Beach, Club Joumana, RIVA Beach Club, and Sofitel Dubai The Palm Resort & Spa. These beaches also have crystal-clear blue waters and fine white sand.
Whether you bring your family to a public or private beach, be prepared for a full day of fun and relaxation. These coastal areas are the perfect spots for various water activities and sports, such as jet-skiing, flyboarding, kayaking, paddle boarding, snorkeling, and swimming, among others.
You can also simply lie on the sand or a lounger when you and your family want to relax, enjoy your cool drinks, and take in the beautiful sights.
View a spellbinding laser show
If you want a break from the fun but hectic touristy activities in Dubai, head to the Dubai Festival City Mall and enjoy a spectacular, unique laser show.
The Dubai Festival Mall hosts an air, water, and fire laser show called IMAGINE every night. The spectacle which features a dancing fountain accompanied by stunning light and sound effects takes place in a small lake that meets the Dubai Creek.
The show also features some must-see pyro techniques that will delight every viewer.
The laser show starts at 7 pm and happens every hour until midnight.
You and your family can watch the show while enjoying a delicious meal from the mall's food court or in other restaurants that provide views of this event.
Go on a dhow ride
While in Dubai, introduce your children to Emirati culture and history. A good way of doing this is taking your family on a dhow ride across the Dubai Creek.
Dhows are traditional ships originally used by Arab merchants and Indian traders to traverse the African and Middle Eastern seas.
By going on a ride on one of these vessels, you will give everyone an idea of how the local Emiratis navigated the seas in the olden times.
There are several dhow tour operators at the Dubai Festival City Mall. Book a tour with your family to get a glimpse of traditional Emirati culture.
While floating along the clear, calm waters of Dubai Creek, you will also have excellent views of the surrounding sceneries. You can also book a tour that provides dinner or snacks to enjoy a great meal while navigating the creek.
When you're visiting Dubai with your family, put these activities on the top of your to-do list to have the best time with them.