58,000 Passengers Arrive in Doha in First Half of Cruise Season: Qatar Tourism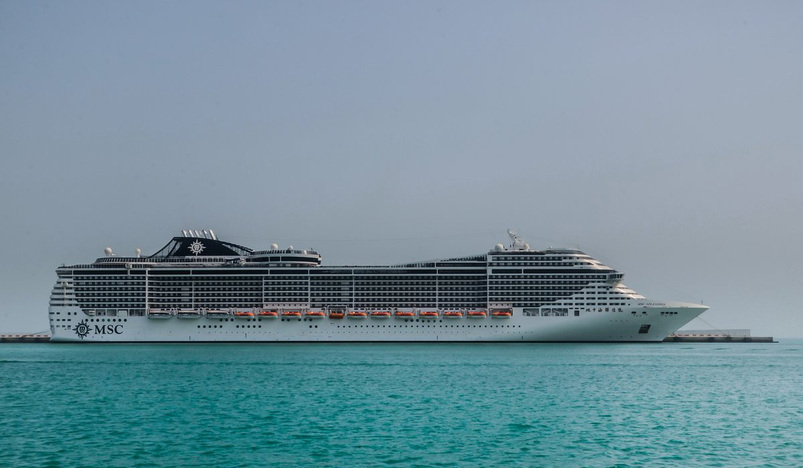 MSC Cruise Ship
In response to the unprecedented challenges posed by the COVID-19 pandemic, Qatar Tourism (QT), in cooperation with its national aviation partner Qatar Airways, the Port Authority, Mwani, the Ministry of Public Health (MoPH), and other public and private sector partners, took several steps to effectively resume cruise tourism.
HE Chairman of Qatar Tourism and Qatar Airways Group Chief Executive Akbar Al Baker, said: "Thanks to the remarkable efforts of all our partners, we managed to successfully and safely resume cruise tourism, which is a crucial subsector that helps us showcase our authentic experiences to a large number of visitors within a short period of time.
"The role of Mwani Qatar is highly commendable, as they helped position Qatar as a popular destination for marine tourism in the region, within a short span of just six seasons. We are now gearing up to witness a growth in passenger numbers, particularly in the lead up to the FIFA World Cup Qatar 2022, with the opening of a permanent passenger terminal at Doha Port this summer." By implementing the latest travel safety regulations in coordination with stakeholders, Qatar Tourism successfully welcomed almost 58,000 passengers and crewmembers in the first half of the 2021-2022 cruise season, which started in early December and will run until June 2022. At mid-season, a total of 18 cruise ships have docked at Doha Port, with 12 additional cruise calls expected by the end of the season. The Port also received four maiden calls and four luxury ships during this season.
In 2021, Qatar Tourism partnered with CLIA UK & Ireland, a division of CLIA-Cruise Lines International Association, to boost Qatar's tourism sector via CLIA's community of cruise companies (members), stakeholders, and travel agents. Qatar Tourism has also launched several initiatives and programmes to welcome global visitors for a safe experience, furthering its efforts to continually promote tourism. These efforts include the Qatar Clean programme, which promotes a healthy and safe environment in hospitality; an extensive Service Excellence programme to elevate the tourism experience at every stage of the visitor journey; the entity's digital transformation including its Visit Qatar website and mobile app; and the recently launched international promotional campaign, "Experience a World Beyond".
(QNA)