5 Thrilling Options for Team-Building Adventures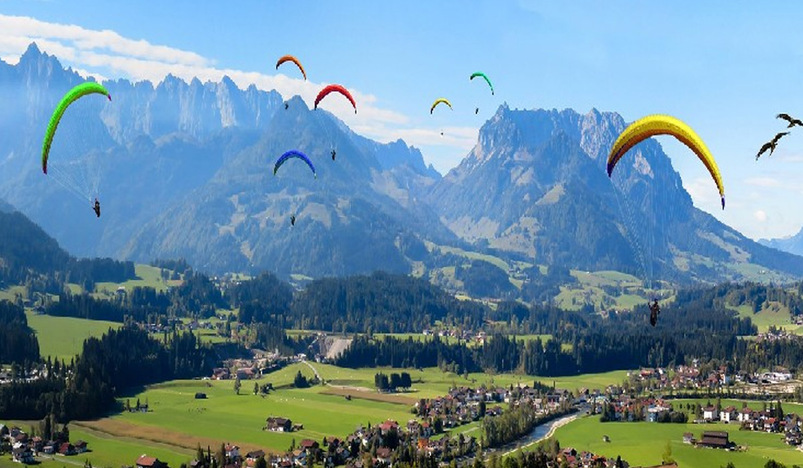 5 Thrilling Options for Team-Building Adventures
Working in a group can be challenging, which is why numerous companies across the globe prompt team-building activities to improve their team's communication and ability to tackle various tasks and solve problems. From thrill rides to jet boating, here are some adrenaline-boosting activities you can use to bond with your colleagues and find out more about them and yourself.
Thrill rides in Las Vegas
The brightest city in the world has a lot to offer to those thirsty for adventure. Stratosphere Casino, Hotel, and Tower in Las Vegas is the home to some of the most thrilling rides that take place on the roof of the building. The Big Shot will catapult you 160 feet in the air, allowing you to enjoy the stunning views of Las Vegas Valley. X-Scream roller coaster will take you and your co-workers on a dangerous ride over the edge of the hotel's roof, let you dangle for a minute or two to catch your breath, then pull you back and propel you once again. Finally, those daredevils among you will be thrilled with Insanity, a ride that spins you in the air at over 900 feet and gives you the chance to experience the three g-force.
Walking among clouds in China
Coiling Dragon Cliff Skywalk is the pathway attached to Tianmen Mountain in China's province Hunan. This glass skywalk is located 4,700 feet above the ground and it offers a majestic view of the surrounding area and steep slopes of the mountain. The pathway has many curves and the fact that it's only 5 feet wide only further boosts your adrenaline. Walking over the glass bottom of this skywalk is a great opportunity to connect with your team members, as all of you are bound to experience the same mixture of awe and fear.
Your business group can rent a suitable bus charter to explore the wonders of Australia. This continent is a paradise for adventure lovers and an ideal place to build interpersonal relations while having fun. If your team wishes something simple yet effective, then jet boating is the thing for you. All you have to do is step inside a powerful boat and leave everything to the skipper, whose job is to terrify you while racing through the water.
Antarctic expedition in New Zealand
International Antarctic Centre in Christchurch gives you the chance to explore the icy continent without having to travel so far. This amazing tourist attraction enables you to feel what it's like to be in the midst of an Antarctic blizzard, find out more about Captain Scott's base and current living conditions on Antarctica, and to spend some quality time with Little Blue Penguins. The most thrilling parts of this adventure are undoubtedly rides on Hagglund vehicles suitable for any terrain and 4D cruise Ice Voyage.
Whitewater rafting in South Africa
You and your colleagues can go on a whitewater rafting trip and forget all about stress and work tasks. Spend several days exploring some of South Africa's most fascinating landscape. Rafting trips belonging to class II and III are ideal for beginners, while class IV is for experienced adventurers. If you go rafting on the Umkomaas River, south of the Zambezi, you can enjoy the tropical scenery and spot plenty of exotic animals, like giraffes, white-tailed mongooses, impalas, and zebras. The Orange River offers magnificent landscape formed by volcanic lava and luscious vegetation, while the Vaal River flows next to the Vredefort Dome, the site of one of the world's largest meteorite craters. Book tented accommodation and in the evening, you can get cozy by the fire and discuss the highlights of your day with your team members to enhance communication.
These thrilling activities will improve communication and performance of your business group and it will leave you with plenty of memories to share and reflect on.