5 Must-Visit Breathtaking Architectures in Qatar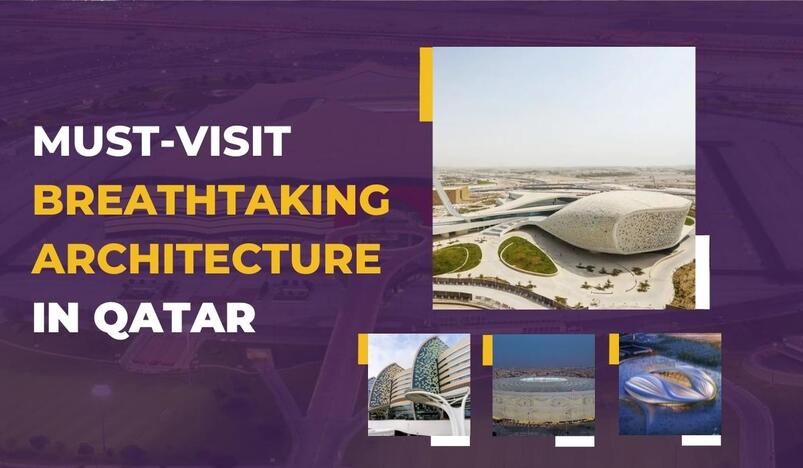 Here are a few breathtaking architectures in Qatar!
From world-class museums and iconic galleries to inspiring street art, Qatar boasts a dynamic art and cultural scene. If you are an art and culture enthusiast who loves wandering through world-class museums and galleries then these architectures in Qatar are a must-visit. 
Sidra Medicine
Comprised of steel, glass and white ceramic tile, Sidra Medicine is a hospital and biomedical research centre. Designed by Cesar Pelli, whose works include the World Financial Center in New York, the Petronas Towers in Malaysia and the International Finance Centre in Hong Kong, the hospital has three towering sails, evoking Qatar's seafaring past. Tranquil healing gardens filled with greenery and water are dramatically housed within the quiet, naturally lit space these atriums provide.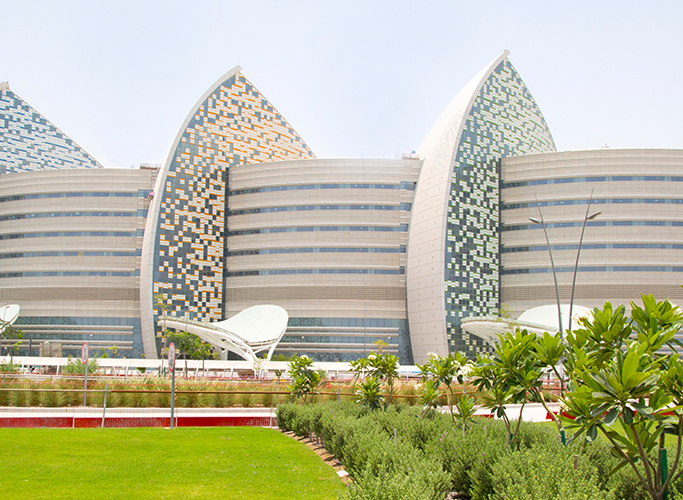 Qatar Faculty of Islamic Studies (QFIS)
This is home to the Education City Mosque, winner in the Religion category at the World Architecture Festival in 2015. The mosque rests on five large columns, representing the five pillars of Islam.
QFIS is based on the Islamic Kulliyya or 'place where all knowledge is sought.' The spiral building plan and multiple routes connecting the school to the mosque speak to the suggestion that all knowledge ultimately derives from faith.
Al Janoub Stadium
One of eight venues to host the FIFA World Cup 2022, Al Janoub Stadium, opened its doors in May 2019.  Designed by Zaha Hadid, the 40,000-seat arena draws inspiration from the dhow boats which dot Qatar's waters and the pearls which were integral to its economy.  Al Janoub Stadium is set to become the official stadium of Al Wakra Sports Club.
Al Thumama Stadium
Another purpose-built venue for the FIFA World Cup 2022, Al Thumama Stadium has been designed by Ibrahim M. Jaidah, a well-respected Qatari architect,  and is inspired by the gahfiya, a woven cap traditionally worn by men in many Arab countries.  In keeping with the Supreme Committee's broader view towards a legacy, the 40,000-seat stadium's capacity will be halved after the FIFA World Cup 2022, with seats being donated to countries requiring sporting infrastructure.
Al Bayt Stadium
Located near the coastal city of Al Khor, Al Bayt Stadium marries heritage with sustainability. This distinctive stadium is covered with a canopy that recreates bayt al sha'ar, the tents used by Bedouin in the Arabian Gulf, and has a capacity of 60,000.  In keeping with the Supreme Committee's eye on legacy, the upper portion of the stadium's modular seating can be dismantled and sent to developing nations in need of sports infrastructure.
Qatar is a beautiful mix of tradition and modernity boasting some of the most gorgeous architecture that is inspiring if you are a fan of art and culture.
Source: Visit Qatar