5 Best Health and Fitness YouTube Channels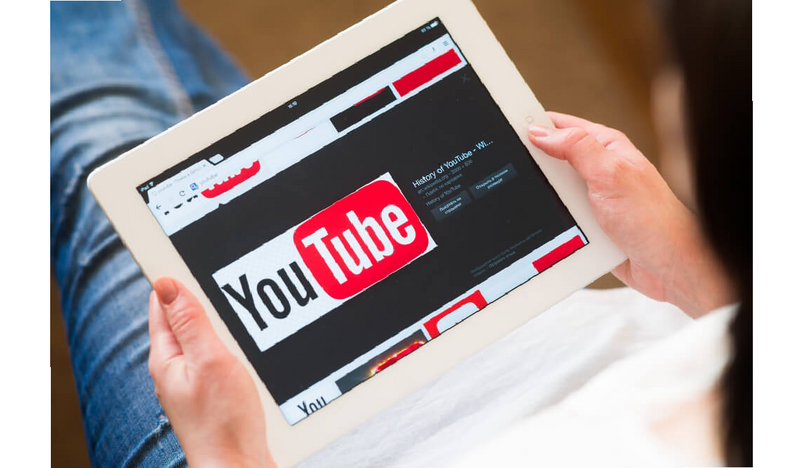 5 Best Health and Fitness YouTube Channels
In this fast-paced world, you must be tied up with multiple things. Going for working, getting groceries, walking the dog, and then doing laundry, in such a situation, it can get a bit difficult to find even the tiniest bit of strength to go to the gym.
This is where the internet comes in and solves your problem by providing you with numerous YouTube channels that are based on health and fitness. Now, you don't have to do the research because we have taken the matter into our own hands and put together a list of some of the best health and fitness YouTube channels.
However, in order to constantly keep yourself updated with emerging fitness trends and effective techniques, you will need a connection that is seamless and superfast. For this, we suggest looking for Cox internet in your area. Its uncapped data allows you to watch videos on repeat and that too in HD. You can easily find Cox Internet in your area since it is serviceable all over the US.
Now that you have the basic tool to watch the videos, here are our top picks of health and fitness YouTube channels you should know about.
OriGym Personal Trainer Courses
Origym Personal Trainer Courses is hands down one of the most popular health and fitness channels. It offers you plenty of content including workout music mixes, several types of workout routines, and nutrition tips right from top experts in the industry.
This channel is best suited for those of you who find it hard to find the motivation to join the gym or do the workout. The channel offers you advice and support right from the creator.
If you follow this channel religiously, then you can learn everything you can in order to successfully become a personal trainer. It can be a great learning tool for those who are planning to join the fitness industry.
Pick Up Limes
The thing that jumps out the most about this channel is the calmness and serene vibe of the videos, which quickly pulls you in. Sadia, the creator/poster, creates quality content while maintaining the peaceful element in her videos. This element largely comes from her own personality, which is why she has become quite popular amongst her target audience.
Sadia is a Registered Dietitian and has quite an impressive experience in the field. She works with clients very closely and gives her honest and effective opinions as to how people can tackle challenges in life.
The target viewership of her videos is mainly vegans or the ones who are interested in adopting a vegan lifestyle.
Sanne Vloet
Sanne Vloet is a model, who has a passion for maintaining good health. She plays her part perfectly in spreading awareness regarding health and wellness by including different topics and incorporating effective workout routines.
What's more, Sanne has modeled for big names like Calvin Klein and Victoria's Secret. This means you can check out her channel if you are equally interested in fashion and makeup. She has quite a diverse experience and this shows in her YouTube channel.
The School of Life
It is about time that we start recognizing mental health as equally important as physical health. Mental health is, in fact, in some ways more important than physical health because it affects how you feel about yourself and the thoughts you have in mind, and how you act.
In addition to this, if your mental health gets worse, then the signs of it begin to show in your physical health as well. This is why you need to check out The School of Life, a dedicated channel to help you work better on your mental health and improve your relationship with yourself.
Whether it is the secrets of a healthy mind or how to overcome OCD, you can find anything on this channel. Plus, you can also visit its website for online courses, workshops, and events.
HASfit
Another great fitness YouTube channel is HASfit. If you have been working tirelessly on your fitness or going to the gym constantly but not being able to see any results, then HASfit is the place to go. It is going to solve all your struggles by giving you the answers you look for.
The channel has more than 1000 full-length videos on workouts, which you watch all for free. You can also get your hands on free 30 – 90 day plans which come with nutrition advice, and workout routines, and most of all, these videos give you much-needed motivation to start acting on the plan.
You can also find kickboxing workouts and MMA series on this channel.
Wrapping it Up
Health and fitness should be everyone's top priorities. Whether it is physical or mental health, you should stay on top of it in order to lead a quality life. For this, we recommend you check out the abovementioned channels. You can find substantial information on how to maintain your health to achieve your weight goal and keep yourself stress-free by adopting a serene lifestyle.