5 Architectural wonders in Qatar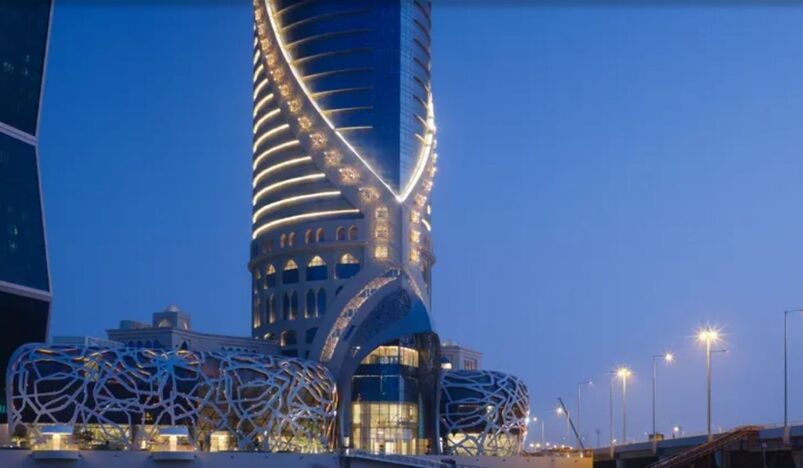 Architectural wonders in Qatar
1. National Museum of Qatar
Designed by Pritzker Prize winning architect Jean Nouvel, the National Museum of Qatar, draws inspiration from and recreates the naturally occurring crystal formations known as the "desert rose". The design features interlocking disks and spans a whopping 430,500 square feet, and is built around Sheikh Abdullah bin Jassim Al-Thani's original palace, and seat of the government for 25 years.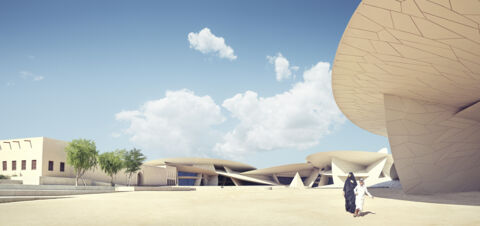 2. Museum of Islamic Art
On a purpose-built island abutting Doha's central waterfront promenade, the Museum of Islamic Art was conceived by Pritzker Prize winning architect I.M. Pei, most known for designing the glass pyramid in the forecourt of the Louvre in Paris.  The building was inspired by the Sabil, or ablution fountain in the 9th century Mosque of Ahmad Ibn Tulun in Cairo, Egypt.  Traditional Islamic patterns (domes, geometric patterns, arches, water features) meld with modern architecture to produce this hallmark museum in Qatar.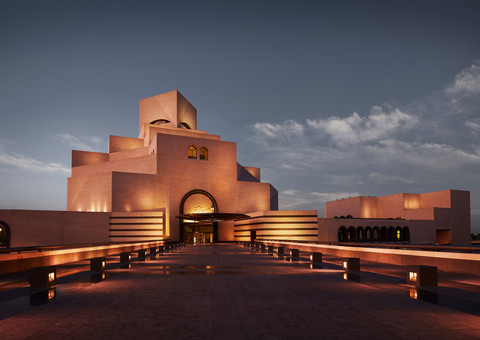 3. Qatar National Library
Designed by Rem Koolhaas, the diamond shaped exterior of the Qatar National Library belies its spacious interior, which prioritizes light and visibility. With over one million books, the library has automated book sorting to render any collection easily accessible, while a heritage library in the basement holds documents dating to the 7th century A.D.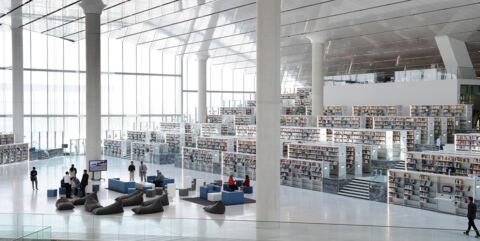 4. Four Seasons Hotel Doha
Located along Four Seasons Hotel Doha's private marina is the largest Nobu in the world. The three level ovoid restaurant, designed by the Rockwell Group, serves up the chef's famous contemporary Japanese cuisine and delivers dazzling views of the capital's skyline.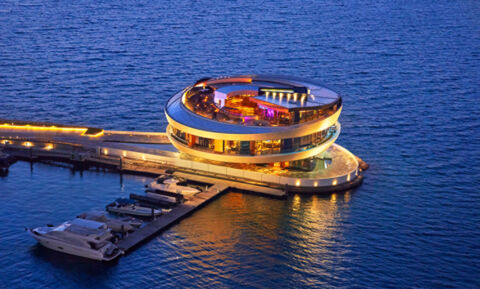 5. Qatar National Convention Centre (QNCC)
The Arata Isozaki designed Qatar National Convention Centre (QNCC) features intertwined sidra trees holding up the outer structure.  With branches which cast a wide shade, the tree is traditionally a symbol of knowledge. 
QNCC accommodates a range of events, and contains auditoria, meeting rooms and exhibition space.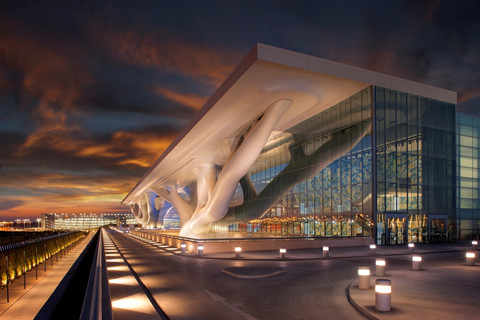 Source: Visit Qatar