4th Global Security Forum Begins in Doha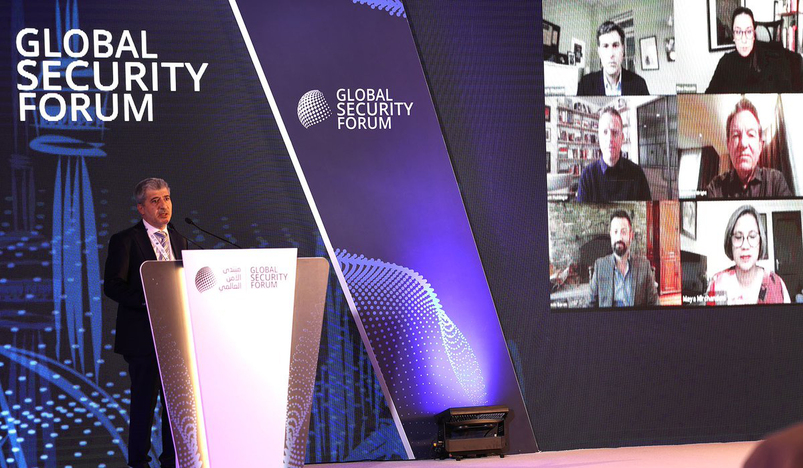 Global Security Forum
The Global Security Forum (GSF) began today in Doha. The three-day event is taking place under the theme "Cooperation or Competition? Changing Dynamics of Global Security."
The forum is organized by Soufan Center in cooperation with Qatar International Academy for Security Studies (QIASS), Hamad bin Khalifa University (HBKU), Nordic Safe Cities, New America, Defense One, Soufan Group, and the UN Security Council's Counter-terrorism Committee. The forum includes a host of ministers and head of security bodies, members of the diplomatic and judicial corps, as well as policy makers from all over the world.
The forum is focusing on the imperative of balancing cooperation and competition in ensuring security and addressing critical challenges in governance and development. A dynamic lineup of high-level speakers that includes prominent experts, ministers, and heads of security agencies will be examining rapidly evolving geopolitical dynamics amid the increasing competition among states.
In his opening speech, President of HBKU Ahmed bin Mojahed Omar Hasnah said that HBKU is a leader in the field of research related to facing security challenges that impact behavioral, economic, and social aspects. He noted that bringing up people capable of dealing with the global challenges needs mainly educating the leaders of the future.
"The relationship between universities, governments, the private sector, as well as the community is key in being able to deal with future global security challenges. I think universities need to leave their comfort zones and become more involved with their communities and governments, working together, and feeding their research outcomes into those entities, as well as learning from the practices and challenges being faced on the ground," he added.
He pointed out that most of the challenges the world faces are cross-border and therefore cannot be contained within a single country or political borders, and this in turn throws its weight on the international community. Legal and ethical framework This cooperation will not be more than words and discussions.
SOURCE: QNA