48-hour home quarantine must for those not completed Saudi approved vaccines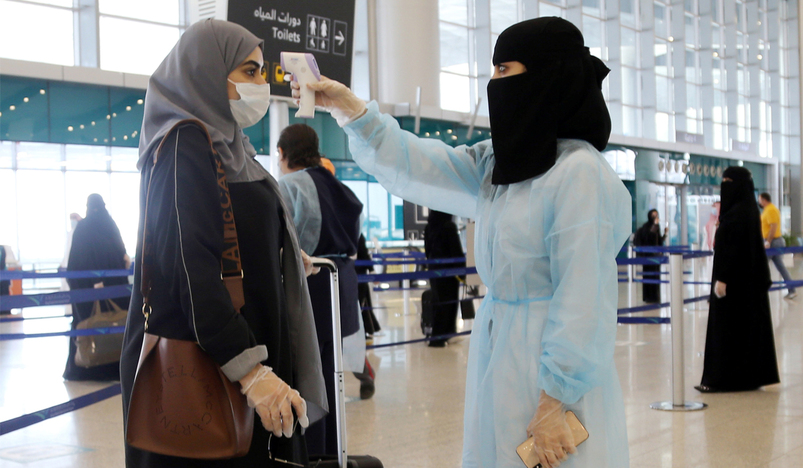 Saudi Arabia Airport
An official source at the Ministry of Interior announced on Monday that 48-hour home quarantine is mandatory for those who had not completed administering any of the Saudi approved vaccines against coronavirus upon their arrival in the Kingdom.

Those who are required institutional quarantine are exempted from this, the source said in a statement carried by the Saudi Press Agency.

Those who remain in home quarantine shall carry out a medical test within 48 hours of their arrival in the Kingdom and their quarantine period will end with the issuance of a coronavirus negative result.

Children under the age of eight years are exempted from the medical test. However, they need to remain in home quarantine for a period of 48 hours from the time of their arrival in the Kingdom.

The penalties prescribed for violating quarantine regulations will be applied against those violating the new rules, the ministry source said.

He emphasized that all precautionary measures and preventive protocols for travel are subject to continuous evaluation by the Public Health Authority (Weqaya), in accordance with the latest developments in the pandemic situation, and accordingly the relevant authorities will make the announcements in this respect.

As per the new regulations, home quarantine is required for all those coming to the Kingdom without taking two doses of any of the approved vaccines — Pfizer-BionTech, Oxford-AstraZeneca, and Moderna, or one dose of Johnson & Johnson vaccine.

The Ministry of Interior earlier instructed that a five-day institutional quarantine is required for all those expatriates and visitors who come to the Kingdom without taking any dose of the approved vaccines in the Kingdom.

Furthermore, two PCR tests shall be taken; the first within 24 hours from arriving and the second on the 5th day of the institutional quarantine. It is a must to adhere to PCRs times as shown on Tawakkalna app. The quarantine ends with the second negative PCR result taken in the Kingdom.