4 Freelance Jobs For Nomad Workers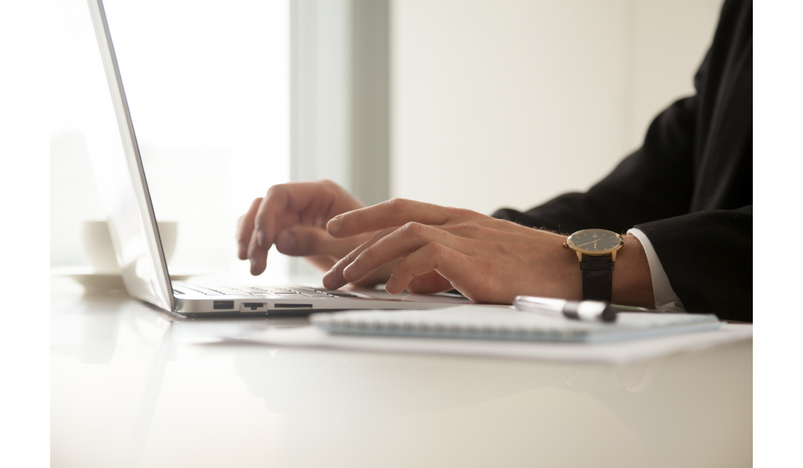 4 Freelance Jobs For Nomad Workers
As technology continues to evolve, so do the job opportunities and the needs of different companies for people with more specialized skills. The continuous development of new and faster software has allowed some companies to automate whole processes but in other areas qualified and skilled professionals are in greater demand. Social media management, image, and video editing, and software development are just some of the many opportunities that the age of technology has brought forth. 

Today, let's talk about some of the most common and best-paid work opportunities in this new age, and how much money can someone earn given the opportunity.

Work of the 21st Century

As technology evolves so too does our idea of work. Increasingly there are more opportunities for work as independent contractors or to be self employed. It's no wonder formal employment with larger companies is becoming less popular. Many young talents in software development, media editing, and entertainment prefer to take a chance at the market by themselves, looking for that big break that will bring money to the table. While the harsh reality that many of them won't get that big break is always looming on the horizon, those who do open the gates for many opportunities in professional and personal growth.

Most popular and best paid freelance jobs

While many different work opportunities exist within this new era of development, the following four stand out due to increasing demand and attractive earnings.

1. Software Developer

Software developers, one of the highest-paid jobs on the list, can earn up to $100,000 per year depending on their contract, responsibilities, and skills. Advanced software for online commerce and personalized account management is in high demand. There are numerous freelance opportunities available. According to Veli Services founder Gia Janashvili, the company's location in Dubai is strategic because of the city's network of freelancers in various software specialties. Developers are poised to create and bring many aspects of our daily lives into the future. Independent development is an appealing option, but usually require solid experience in the background. New developers will find it a little more difficult than working for a company. Still, indie success is not unheard of, with indie games such as Five Nights at Freddy's and Undertale becoming extremely well-known and successful franchises.

2. Photo and Video Editor

With the continuous increase in the demand for photo and video editing, good editors are highly sought after. Most video or photo editors will earn just short of $60,000 which may not be the highest on this list. Despite the slightly lower salary potential, it may be an attractive opportunity for those who want to let themselves be known. Indie editors may evolve into becoming content creators on different platforms if their editions and content are well received by the people, Pewdiepie, ElrubiusOMG, and JaidenAnimations being some of the most known on YouTube.

3. Freelance Writer

A blog writer is the most popular job for nomad workers. It's a job opportunity with the most potential employers, as well as a high earning potential. The amount of money you can make, however, is directly related to the quality of your writing. That being said, there are millions of pages published on the internet every day, and not all of them must be of Forbes-level quality. 
There are writing jobs available in a variety of niches, so finding work as a writer when you need some extra cash should not be difficult.
If you want to make blog writing a profitable career, you must first identify a niche specialty and become a subject matter expert, or someone who truly understands the topic about which she or he is writing.
A freelance writer might earn as little as a few hundred dollars a month, to a few thousand, depending on the quality of their writing and how many articles they are asked to write. It has become quite popular for people living in lower income countries. Freelance writers in Latin America are known for their strong English skills and are recruited by companies from all over the world. It gives them a monthly income above the average local salary and many writers can earn enough money to sustain themselves on a part time writing job. The main attraction of this opportunity comes in the form of free time availability, as freelancers can choose their own work schedule based on the number of articles provided.

4. Social Media Manager

While it may not have been its original intent, today social media is a tool for publicity and creating business opportunities. Many companies see the administration of the social networks as more than simply advantageous, but rather a necessary business expense. With annual salaries of around $75,000 a year, social media managers may opt to work for one or several companies at the same time. That is correct, there are many freelance social media managers as well as ones working directly for companies. This new position has become a really popular and attractive job opportunity for younger talents looking to begin their professional careers.

Closing Thoughts

The advancement and evolution of the market, the present and future opportunities for many businesses for making themselves known, the optimization of processes, and even the entertainment media have been heavily influenced and modified by technology. Many more opportunities exist for young talents to develop themselves and raise their skills, so the time is now for people to take their evolution into their own hands. Ride the technological wave of the 21st century, and be part of the movement that is forever changing the world as we know it.