3-2-1 Qatar Olympic and Sports Museum to host Football for Children Event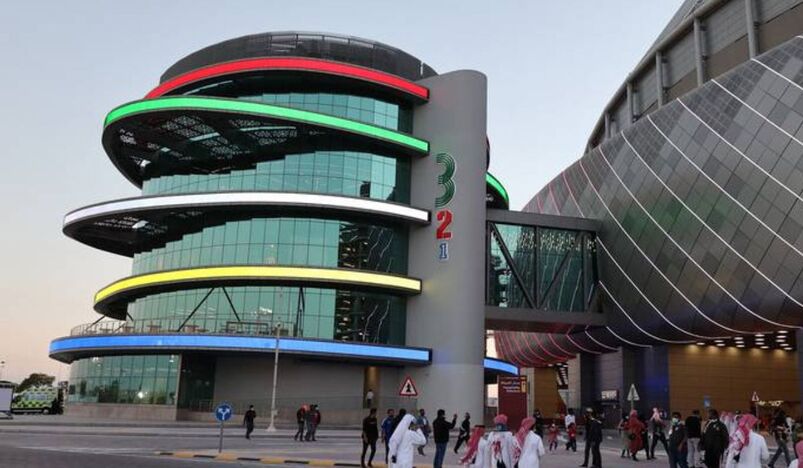 3-2-1 Qatar Olympic and Sports Museum. Photo by KARIM JAAFAR / AFP
Children are encouraged to learn about football at the A Day at the Library event at the 3-2-1 Qatar Olympic and Sports Museum.
The event will take place on August 10 from 4pm to 6.30pm at the museum's library and will cover a variety of themes and include football practice and an art session inspired by the sport. Participants will be able to tour the library and get introduced to the football books gallery, learn about hosting a famous footballer, how to do sports commentary, and conduct a survey, according to the museum. 
Interested parents can register their kids by heading to the museums instagram page, @321qosm.
The 3-2-1 Qatar Olympic and Sports Museum  also offers a range of educational programs designed to increase knowledge and awareness of the history of sports. The program imparts knowledge through fun games and recreational activities
It states on its website, "With a deep understanding of the relationship between a healthy mind and a healthy body, the 3-2-1 Qatar Olympic and Sports Museum offers a variety of ways to connect education to sport. Creating engaging programmes for teachers, students and families to enjoy at home or in the classroom is an essential part of what we do"
The program includes a tour of the school. A school program that provides all public and international schools in Qatar with educational and sporting activities from preschool through her 12th grade. For teachers,  it provides a space for educators and museum guides to work together for creative teaching and learning.
In addition, as part of thier university program, they are developing educational programs in collaboration with local  and international universities  to raise university students' awareness of the Olympics and sports culture. The Family Program offers family-friendly activities that encourage participants to learn about a variety of sports through age-appropriate physical, cultural and artistic events.
Interested schools and universities may contact the museum via qosmschool@qm.org.qa, and for general inquiries, email qosmeducation@qm.org.qa.