24 Martyrs, including 6 Children, and 203 Injuries since Beginning of Israeli Aggression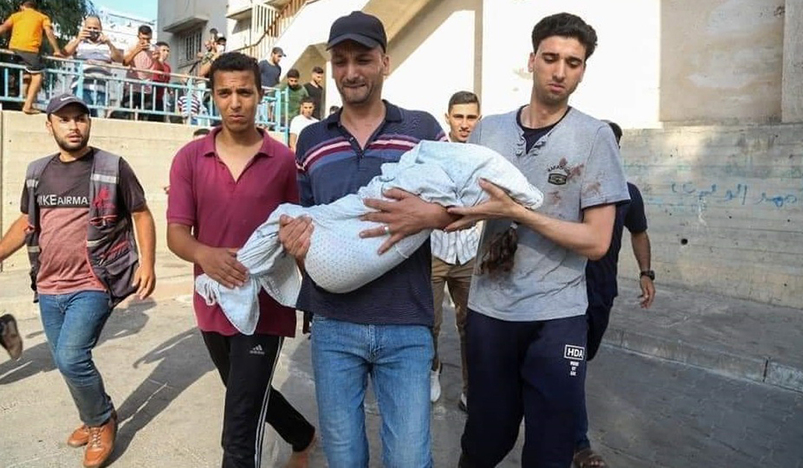 Israeli aggression on Gaza Strip
The death toll from the ongoing Israeli aggression on Gaza Strip rose to 24 martyrs and 203 injuries, the Palestinian Health Ministry said on Saturday.
Among the martyrs were 6 children, a woman (23 years) and an elderly woman, the Ministry said, noting that 9 civilians were martyred during the last hour in the air raids launched by the occupation on Jabalia Camp and Rafah.
Moreover, the Israeli warplanes attacked a group of Palestinians in the center of Jabalia Camp with two rockets, killing a number of them, including 3 children, and wounding others.
In Rafah, Israeli reconnaissance planes bombed a house, killing and wounding a number of Palestinian citizens.
The occupation also targeted a house in Rafah camp, killing one Palestinian and injuring four others.
In a related context, Head of the Government Information Office in Gaza Salama Maarouf said that the Israeli aggression on Gaza Strip destroyed 650 housing units, 45 of which have become uninhabitable.
Maarouf confirmed in a press conference that the occupations aggression damaged many civil institutions, including media and human rights organizations, and citizens homes, the latest of which was the bombing of a building west of Gaza City, in a clear violation of international laws.
For its part, Al-Quds Brigades, the military wing of the Islamic Jihad movement, announced that it had bombed many cities and towns inside occupied Palestine in 1948.
As of this evening, the Palestinian resistance factions fired more than 361 rockets and mortar shells towards the occupied territories.
(QNA)