16 Qatari firms listed in Forbes Middle East top 100 companies of 2022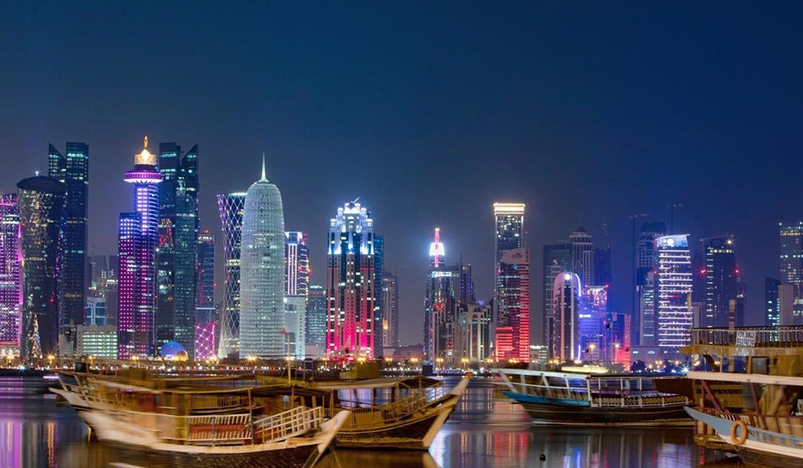 Qatar
Qatari listed companies have been ranked among the region's top firms by Forbes magazine.  QNB, Industries Qatar (IQ), Qatar Islamic Bank (QIB), Commercial Bank, Masraf Al Rayyan, Ooredoo Group, Nakilat, Qatar Fuel (Woqod), Barwa Real Estate Group, QIC Group, Qatar International Islamic Bank (QIIB), Doha Bank, Mesaieed Petrochemical Holding Company (MPHC), Qatar Electricity & Water Company (QEWC), Ahlibank, and Qatar Navigation (Milaha) have made it to the ranking of top firms in their respective categories in June's issue of Forbes Middle East.
The Middle East's 100 biggest listed companies pocketed $201.7bn in total net income last year. "While the global economy feels the pressure of unprecedented inflation and the economic unrest caused by the ongoing war in Ukraine, the Middle East's listed companies have been outperforming, with the top 100 listed companies pocketing $201.7bn in total net income during 2021, an increase of over 121 percent compared to $91bn in total net income in 2020," the issue said.
Among the 16 Qatari companies, QNB is ranked third in 'Top 100 listed companies 2022'. "QNB is the largest bank in the Middle East and Africa and the second-largest entity in the region. The group has a presence in more than 31 countries across three continents. It employs more than 27,000 people across 1,000 locations. QNB has acquired stakes in various financial institutions, including a 20 percent stake in Togo-based Ecobank, a 38.6 percent stake in Jordan's Housing Bank for Trade and Finance, 40 percent of the UAE's Commercial Bank International (CBI), and nearly 100 percent of QNB Tunisia. In April 2022, it allowed foreign ownership limit of up to 100 percent," noted the June 2022 issue of the magazine
The next on the list according to Forbes Middle East June 2022 issue was Industries Qatar (IQ) which ranked 24th in top 100 listed companies in the Middle East. The issue said, "In April 2022, IQ approved a contract for a new PVC plant by the Qatar Vinyl Company, with a total contract value of $239m, which is expected to be completed in 2025."
QIB has been ranked 25th  in   the   ranking, while Commercial Bank ranked 31st, Masraf Al Rayyan (33), Ooredoo Group (36), Nakilat (65), Qatar Fuel (Woqod) (67), Barwa Real Estate Group (72), QIC Group (73), QIIB (74), Doha Bank (76), MPHC (80), QEWC (81), Ahlibank (87), and Qatar Navigation – Milaha (97). Forbes collects data from listed stock exchanges in the Arab world and ranks companies based on their reported market value, sales, assets, and profits for 2021.