150kmph speed blamed for crash that killed 4 boys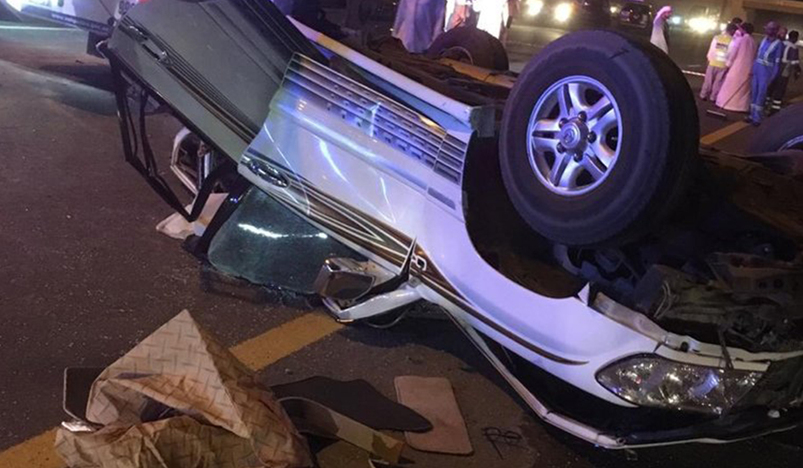 150kmph speed blamed for crash that killed 4 boys
Three Boys aged 18, 10 and 10; and a Pakistani, 18, were killed in the crash.
A 4WD vehicle that flipped over in Ras Al Khaimah late on Friday and claimed the lives of four boys aged between 10 and 18 years was being driven at 150km/h at the time of the crash, investigations have showed. The police said the 20-year-old driver of the vehicle was speeding despite lowering the tyre pressure to drive in the desert earlier in the day.
Seven youths from an Emirati family had gone camping in the desert. "They reduced the tyre pressure to ease their vehicle's movement on sand," said Col Mohammed Al Bahhar, head of traffic investigations and control, RAK Police. "The 20-year-old inexperienced driver drove at a high speed on the Sheikh Mohammed bin Zayed Road. Due to the speed, one of the tyres burst, after which the vehicle flipped over several times."
Three Emiratis aged 18, 10 and 10; and a Pakistani, 18 - who was yet to obtain Emirati citizenship - were killed in the crash. Three others aged 13, 20 and 13 were injured. The driver escaped with minor injuries, said the officer.
Seven ambulances and two police patrols were rushed to the site, but the four boys had been killed on the spot. Col Al Bahhar said the bodies were handed over to the families. They have been laid to rest at Al Heil and Al Uraibi cemeteries in Ras Al Khaimah. The injured have been admitted to the Saqr Hospital.
The driver had told the police that he was driving at 140km/h. "However, the accident enactment showed he was driving at not less that 150km/h. The car flipped over an area of 150 metres and that shows he was driving at not less than 150 km/h.
"The low tyre pressure - which was 10 in the rear tyres and 20 in the front ones - meant that the car could never have been driven safely on the road," said Col Al Bahhar.