15 Hotel Booking Tips To Help You Cut Costs While Making Reservations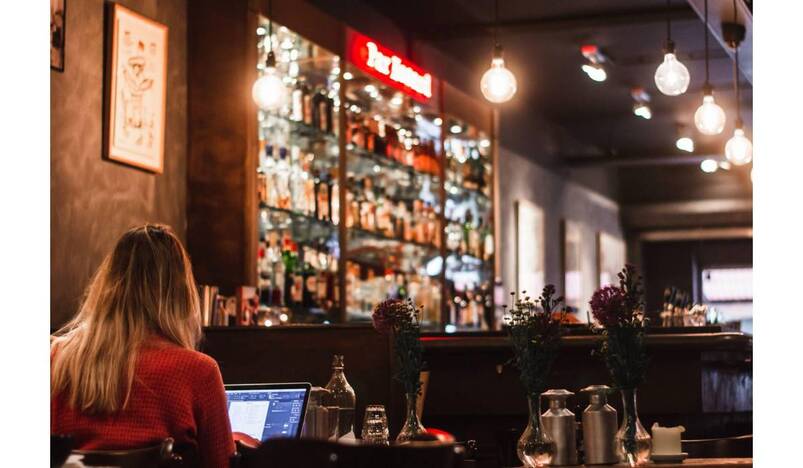 15 Hotel Booking Tips To Help You Cut Costs While Making Reservations
15 Hotel Booking Tips To Help You Cut Costs While Making Reservations
Who doesn't want to skip the mundane routine of everyday life and hop on a quick tour somewhere. While an exciting trip is a veto-worthy decision, the planning is where we ought to keep an owl's watch. With many online sites offering what seems like the best deal it is up to you to choose wisely.
If you want to lose yourself in the magnificence of the Persian Gulf, the United Arab Emirates should be on your list. Touring packages to the UAE are well-planned to suit your busy schedule and the demands of your family.  Booking hotels is no longer a menace with all the amazing offers and options available online. Cheap Hotels in Abu Dhabi can be considered as their quality of service is premium for the quoted prices.
Here are 15 booking tips to help you cut costs while making reservations.
Get Exclusive Benefits And Bonuses: Make sure you log into legit websites especially during the festive times to avail yourself of the best benefits. Booking at the right time when offers are at their peak is vital.
Enrol In The Loyalty Program: If you are a frequent flyer, lift the strain off your expenses by enrolling on booking websites as a member to avail the loyalty offers. Booking websites and hotel web pages have numerous offers for those who opt for service very often. There exist many perks for elite members. Make the best use of your loyalty points for your travel and bookings by transferring them to your travel partner effortlessly.
Get Access To The Club Lounge: Hotel lounges are the best places for you to get comfortable for no cost.  Never let go and miss out on all the privileges of snacks, drinks, breakfast and dinner. Complimentary lounge steward-assisted services and comforts can be yours if you check in with hotels that have premium lounge services.
Before Making A Reservation, Look For Additional Discounts To Stack: Never hasten on planning your hotel bookings no matter how last minute your trip is. Pause and make sure the dates you've availed are hosted with any booking offers, look for places to reap your loyalty and membership privileges and stack them well before paying.
Use Your Credit Card To Obtain Hotel Elite Status: Don't let that credit card you've obtained scare you. Flaunt it wisely, especially while booking rooms by availing of the right offers. Make sure you read between the lines and the footnotes for conditions to apply clauses. Don't forget to upgrade your credit points every time you make use of your credit card.
Request An Upgrade: Never feel shy to enquire about upgrades in prior bookings. It's never too late to enquire. Mail the hotel regarding an upgrade clearly stating your reason and specifying the kind of upgrade that you wish to obtain.
Receive A Free Night: There are many ways you can add a free night of the stay to your booking. This feature can be borne by making use of your credit card points, hotel loyalty points and hotel booking site offers. However, don't forget to check out offers such as these while booking your rooms.
Obtain The Digital Key: If you are not good at remembering numbers, travelling with reminders of important digits in hand comes very handy. A hotel room number is something you can't afford to forget. Make sure you avail of the digital key option if available after check-in. This will come in handy when there arises an occasion when you have to open the door without a key.
Utilise Packing Cubes To Quickly Unpack: Being thoroughly organised is a perk when travel is considered. Stay vigilant in packing your necessities in travel pouches and cubes so as to not miss out on anything. Unpacking effortlessly in your room is also a blessing in disguise that can be easily achieved with the help of well-sorted packing cubes.
Get Water At The Fitness Center: Travelling with water is one necessity that can be managed economically. While air travel eliminates carrying water, touring around the city demands it. Make sure you collect water from the in-house fitness centre or gym instead of buying water bottles and hoarding them.
Always Carry A Hanging Zipper Pouch: Packing wisely can save you a lot of time and energy. Make sure to carry your personal and travel essentials in foldable and hanging pouches which are easy to store, stack and use on the go. What goes in your hand luggage plays a very important role in how accommodative and equipped you are as a traveller.
Enjoy Free Breakfast: While this feature is common these days, double-check if you have availed it while booking your rooms. Make sure the breakfast option is available for your entire time of stay and for all your travel buddies.
Make Use Of The Hotel Credit Card: The hotel-regulated credit cards are so much safer and easier to use. If you are a frequent visitor, avail of the hotel credit cards to get more personalised offers while booking rooms and using the amenities. The loyalty points can fetch you good deals with the gym, upgrades and other services.