14th Edition of Qatar International Falcons and Hunting Festival (Marmi 2023) Kicks Off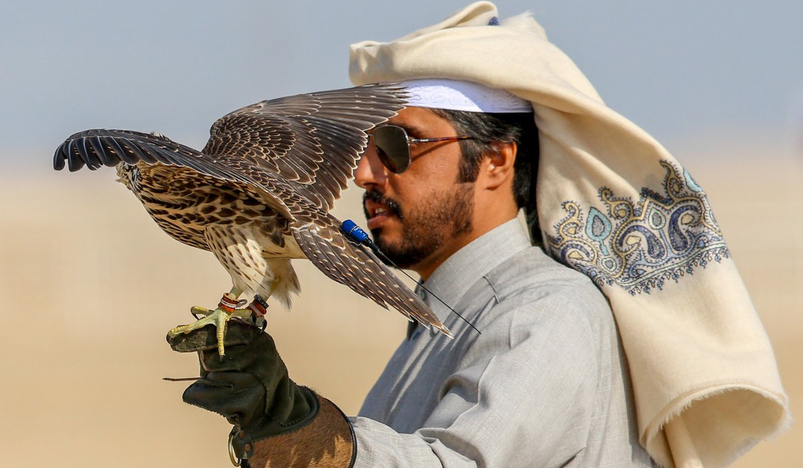 Qatar International Falcons and Hunting Festival
The activities of the 14th edition of the Qatar International Falcons and Hunting Festival (Marmi 2023) kicked off Sunday under the patronage of HE Sheikh Joaan bin Hamad Al-Thani. The festival runs through Jan. 28.
Organized by Al Gannas Association, the festival aims to document and promote the heritage sport of falconry registered in the UNESCO Representative Intangible Cultural Heritage of Humanity since Nov. 2010.
The State of Qatar was among the first countries to make efforts to promote the preservation of this world heritage, not only in Qatar, but also in many Arab and foreign countries, thus contributing to the preservation of this global heritage. The Marmi Festival is considered one of the largest festivals specialized in the field of falconry and hunting in the region.
The festival will feature two tournaments each day, 8 am and 11 am.
The Head of the Al Talaa Committee Mohammed bin Mubarak Al Ali said in a statement to Qatar News Agency (QNA) that the distance of the Al-Talaa Falcons category, which is the distance between the starting point and the place where the houbara is released, is estimated at between 2 kilometers and 1800 and 1900 meters, depending on the direction chosen by the houbara when it is released.
Head of Hadad Al-Tahadi Committee Ali Sultan Nasser Al Hamidi told (QNA) that the Hadad Al Tahadi Championship, due to its strength, attracts a large number of participants from Arab and Gulf countries, with 1,000 falcons registered for this year.
(QNA)