13 DFI-Supported Films Selected at Cannes 2023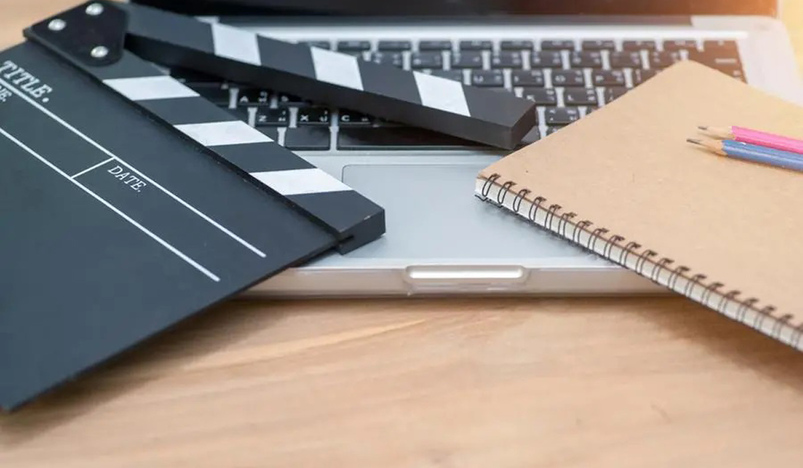 Film
The Doha Film Institute (DFI) has set a first in the Arab region for a film organization, with its latest co-financed projects, "About Dry Grasses" by Nuri Bilge Ceylan and Jessica Hausner's "Club Zero" selected to the Official Selection, in competition at the 76th Cannes Film Festival, which takes place from May 16-27, 2023.
Additionally, "Banel E Adama", the debut feature by Senegalese filmmaker Ramata-Toulaye SY, recipient of the Spring 2023 grants, has been selected to In Competition, marking the first ever DFI grantee project selected to the prestigious section.
This nomination makes DFI the only cultural organization in the MENA region to have eight supported projects including seven co-financed titles selected for the Official Selection, In Competition to date. Previous nominees include Asghar Farhadi's "The Salesman" in 2016, Nadine Labaki's "Caphernaum" and "The Wild Pear Tree" by Nuri Bilge Ceylan in 2018, "It Must Be Heaven" by Elia Suleiman in 2019 and Apichatpong Weerasethakul's "Memoria" in 2021.
Diverse projects supported by DFI through its Grants program will screen to global audiences in key sections of the prestigious Festival including three in Official Selection, Un Certain Regard; one in Official Selection, Midnight Screening; four projects in the parallel section of Critics' Week (Semaine de la Critique), one in Director's Fortnight (Quinzaine des cinéastes), and one in ACID.
Chief Executive Officer of DFI, Fatma Hassan Alremaihi said: "The diversity of DFI-supported films at Cannes this year is a strong testament to the high quality of projects nurtured through the Institute's funding and mentoring initiatives. We are honored and proud to be supporting auteurs and previous Qumra Master's on their prestigious new projects as well as the journey of emerging filmmakers from across the world to achieve creative excellence.
She added: "We are delighted that the works of talented filmmakers have once again made the cut at the premiere film event, competing with some of the most anticipated films in international cinema. The selection highlights our role as a vital link for bold and important voices from all over the world in realizing their cinematic ambitions, and also underlines the focus of DFI and Qatar to support compelling stories that have the potential to shape world cinema." Co-financed by DFI, "About Dry Grasses" by acclaimed Turkish director, screenwriter and photographer Nuri Bilge Ceylan and Austrian director and screenwriter Jessica Hausner's "Club Zero" will premiere in competition along with grantee "Banel E Adama" by Ramata-Toulaye SY competing with 18 other global entries.
Nuri's film Winter Sleep' won the Palme d'Or at the 67th Cannes Film Festival, and he has also been awarded the Best Director Award in 2008 for Three Monkeys' and the Grand Jury Prize (Grand Prix) in 2002 for Once Upon a Time in Anatolia'. Jessica Hausner returns to Cannes after having three previous films, "Lovely Rita", "Hotel" and "Amour Fou" selected to the Un Certain Regard section of the festival and Little Joe' selected to compete for the Palme d'Or at the 2019 edition of the Festival.
The movies that were officially selected at the Un Certain Regard included "The Mother of All Lies" (Morocco, France, Qatar/2023) by Asmae El Moudir, "If Only I Could Hibernate" (Mongolia, France, Switzerland, Qatar / 2023), by Zoljargal Purevdash, and "Hounds" (Morocco, France, Belgium, Qatar/2023) by Kamal Lazraq.
One of only three films selected to the Midnight Screenings segment of Official Selection is Omar La Fraise (Algeria, France, Qatar/2023), by Elia Belkeddar.
The Critics' Week movies included InshAllah Wallad (Jordan, Saudi Arabia, France, Qatar/2023), by Amjad Al Rasheed, Tiger Stripes (Malaysia, Taiwan, Singapore, France, Germany, The Netherlands, Indonesia, Qatar/2023), by Amanda Nell Eu; "I Promise You Paradise" (Egypt, France, Qatar/2023) by Morad Mostafa and "Lost Country" (Serbia, France, Croatia, Luxembourg, Qatar/2023) by Vladimir Perisic.
Deserts (Morocco, France, Germany, Belgium, Qatar/2023) by Faouzi Bensaïdi has been selected for Director's Fortnight (Quinzaine des cinéastes), and Machtat (Tunisia, Lebanon, France, Qatar/2023) by Sonia Ben Slama was selected for ACID category.
(QNA)