12 Squadron jets arrive in Qatar to support air security during World Cup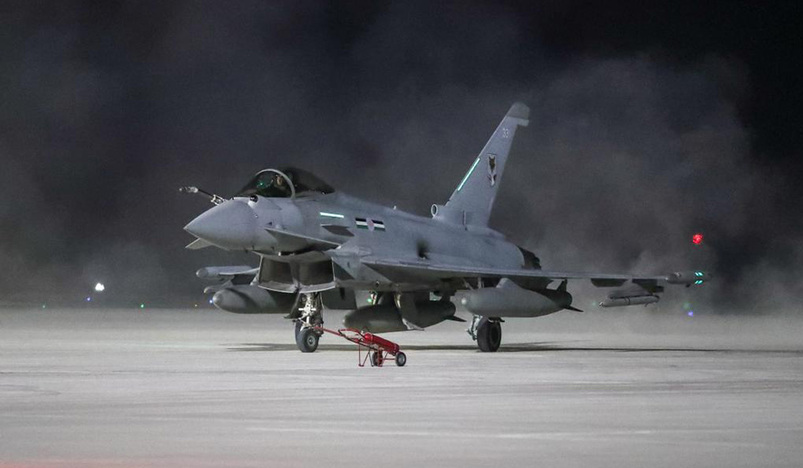 Qatar-UK Typhoon Squadron
Qatar Amiri Air Force received the joint Qatar-UK Typhoon Squadron (12 Squadron) at Dukhan Airbase, as part of the cooperation between Qatar and the UK to secure the skies during the FIFA World Cup Qatar 2022, which will be held in November.
The 12 Squadron was established on July 24, 2018 with the aim of enhancing cooperation between Qatari Amiri Air Force and the UK Royal Air Force.
The arrival of 12 Squadron was attended by a number of Qatar Amiri Air Force officers.
(QNA)