1,000 Frontline Healthcare Workers Praised for COVID-19 Efforts and Invited to FIFA World Cup Games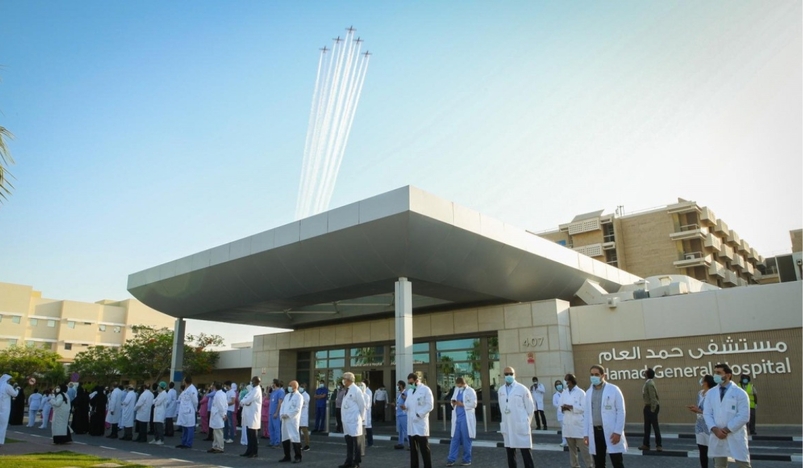 Frontline Healthcare Workers
The Qatar Ministry of Public Health and MATCH Hospitality have announced their joint ambition to host 1,000 front-line healthcare workers as guests of the Official Hospitality Programme. 
The project, known is "Frontline First," is meant to express gratitude to frontline healthcare professionals for their actions during the COVID-19 pandemic and in supporting preparations to organize a secure FIFA World CupTM. A match with hospitality will be provided for qualified healthcare professionals as part of what is expected to be the most successful and magnificent hospitality package in sports history.
"The collective efforts of the State of Qatar, FIFA, the Supreme Committee, MATCH Hospitality and other stakeholders are focused on and committed to delivering a warm, hospitable and safe FIFA World Cup experience for spectators from all over the world attending this historic event," said Jaime Byrom, Executive Chairman of MATCH Hospitality, in announcing this initiative.
"After the COVID-19 pandemic began, the global healthcare industry faced intense pressure to stop the virus's spread and mitigate its socioeconomic effects. The globe as a whole and Qatar were both the same. We all owe the tireless and heroic efforts of the frontline healthcare workers who assisted us in navigating this global health crisis a debt of appreciation. We are excited to welcome some of these heroes as our honored guests of the Official Hospitality Program to a FIFA World Cup Qatar 2022TM game to "Experience First."
"The objective of MATCH Hospitality's Frontline First guest program is to recognize the devotion of the front-line medical staff to reducing the harm caused by the COVID-19 virus. Without the commitment of the Qatar health authorities and the contribution and sacrifices of Qatar's frontline healthcare professionals, Qatar would not have been able to safely welcome fans from all over the world. 
"The Frontline First guest program is a thank you to these heroes for their contribution to our shared aim to create an incredible FIFA World Cup Qatar 2022TM," the statement reads.
The Ministry of Public Health randomly chooses the qualified medical professionals, and they are then invited by MATCH Hospitality to a number of Group Matches, including Germany vs. Costa Rica at Al-Bayt Stadium, France vs. Tunisia at Education City Stadium, and Qatar vs. Senegal at Al-Thumama Stadium.