FIFA World Cup Qatar 2022 Final Draw Showed the World an Aspect of Qatari Arts and Heritage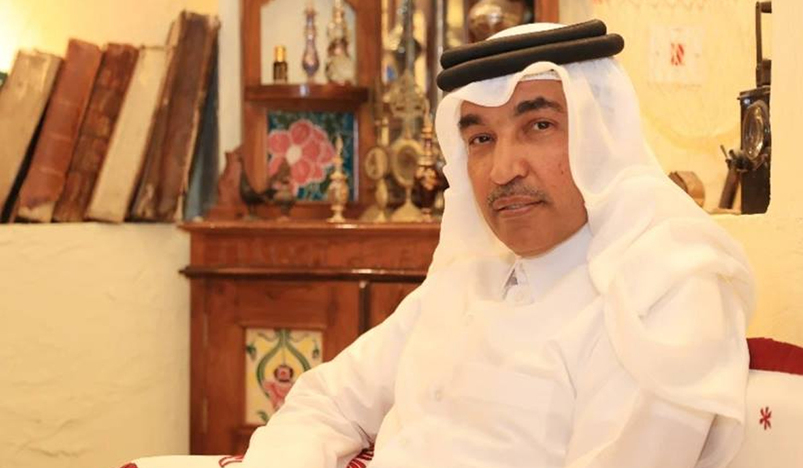 Qatari musician and director Faisal Al Tamimi
Qatari musician and director Faisal Al Tamimi expressed his ambition for FIFA World Cup Qatar 2022 to be an inclusive platform through which the peoples of the world learn about the local and Arab culture.
In an interview with Qatar2022.qa website, Al Tamim said that as the world set its sights on Doha for the FIFA World Cup Qatar 2022 Final Draw, audiences were treated to an array of performances that highlighted the regions rich cultural heritage, with an emphasis on Qatari folklore. At the heart of this display was, "A Journey to the Art of Fijiri", an audio-visual piece that paid tribute to fijiri, a musical repertoire sung by pearl divers from the Arabian Gulf region.
The piece brought together the traditional sounds of the nahham, the pearl diving singer, with electronic music to symbolise the bridging of cultures that Qatar 2022 aims to build, as it hosts the first FIFA World Cup in the Middle East and Arab world. The main driving force behind the piece was Faisal Al Tamimi, a Qatari composer and cultural practitioner who has dedicated his life to celebrating Qatars culture.
"Music and the arts have played a big part in my life since I was child. I was also keen to listen to musical traditions that werent popular in the mainstream, and as I grew older, I wanted to learn more about where this amazing music came from, and thats when I realised that the more I learned, the more I realised how deep of an ocean our culture was," said Al Tamimi from his majlis in Doha, where he welcomes guests into a world of traditional Qatari art and artefacts.
Although Al Tamimi was a football-obsessed boy who always dreamt of playing professionally, his love for the arts overwhelmed his desires on the pitch. After completing a degree in social science, he pursued a career in the arts, managing cultural troupes that performed at major events, all with the purpose of reviving Qatari traditions, including clothing, music and crafts. These performances included the opening ceremonies of the 11th Arabian Gulf Cup in 1992 as well as the 2006 Asian Games.
"In any society, folk art is a reflection of everyday practices. Through these arts, the way societies live is documented. That is the purpose of folk art. Its meaning stems from its ability to describe the communities we live in not from the musical composition itself and thats why its important for me to preserve and revive this art," added Al Tamimi whose illustrious career spans multiple disciplines, including musical composition and writing, theatre and set design.
In the three years building up to the final draw, Al Tamimi worked on a project to bring music from the Gulf to international audiences. Through working with producers around the world, Al Tamimi sought to infuse traditional music from the Gulf with electronic and jazz influences.
"I was nervous at the outset, because I was worried that it would be rejected by audiences, both in Qatar and the region, and around the world. But I am a firm believer that music is a universal phenomenon that binds everyone together. It is a language understood by everyone. So why shouldnt we bridge distances between different repertoires and break out of our musical shells?" It was through this artistic exploration that Al Tamimi began working with Katara Studios and American composer Greg M. Johnson to compose and direct the piece that was performed during the draw. The piece featured the voice of a nahham combined with Johnsons compositions, all set against a visual backdrop that was inspired by design elements found in Qatar 2022 stadiums.
"Fijiri art describes life in this part of the world for the hundreds of years before the discovery of oil. Sung by seafarers either on the shore, or on the boats themselves, the songs give a detailed account of how life was in Qatar and the Gulf during that time. I chose to represent it at the draw because this art form represents an important threshold in this regions history a marked transition from a basic pearl diving economy to a powerful one, fueled by oil," said Al Tamimi.
"My goal is for everyone to learn about Qatars complex cultural practices, particularly about how generosity and welcoming guests play an important part in shaping our identity. I want fans coming to the World Cup to leave with a part of our traditions. I would love to see an English fan wearing a traditional thobe and gahfiya, or a Japanese fan leaving with a traditional coffee pot. I want fans to take something with them that can remind them of the beauty of our culture," added Al Tamimi. 
Source: QNA