Squid Game: The scary horror spectacle that is trending all around the world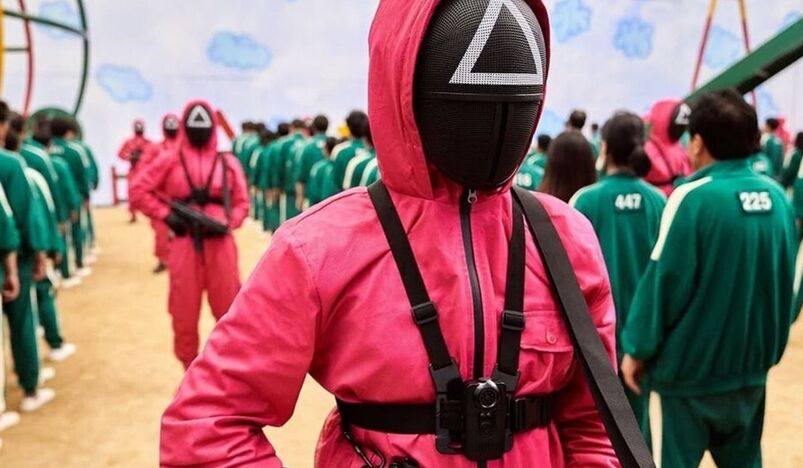 Netflix CEO said that Squid Game May become Netflix's biggest show ever
In this gruesome thriller that has quickly become a Netflix Mega hit!  competitors compete in children's activities for cash prizes. If they lose, they die. 
When it comes to gore and violence in TV series and movies, I'm a complete wimp. But something about Netflix's new Squid Game's candy-colored graphics and amusing name drew me in. It was clear from the get-go that the episode would be full of violence. Yet this show is currently the number one Netflix show all around the word.
What if you could make a fortune by winning playground games? Squid Game is based on this premise, with debt-ridden participants signing up to compete in six games for a cash prize of 45.6 billion won (about £28 million) on Netflix around the world. The fine print: if you lose, you will be executed.
Once you get through the first episode's events, you'll be treated to a tightly written horror thriller that has grabbed audiences. Squid Game- a nine-part series is the first Korean show to top Netflix in the US and the UK.
Its success is thanks to a generation of viewers who are hooked in bloodthirsty dystopian series like the Hunger Games or battle Royale. Though, the backdrop of Squid Game is South Korea's current, very real wealth inequality.
There were situations that made me squirm in my seat but compared to the Game of Thrones or the Walking dead, there isn't much violence. The strange juxtaposition between the candy-colored sets and nostalgia-filled games with people being shot in the head with minimal warning caused the most pain.
Squid Game does a great job of capitalizing on our cultural infatuation with game shows. The participants are being observed, yet the observer is only a step away, and it's impossible not to imagine yourself in their shoes.
There is a relatability to this game that accounts for its enormous popularity. The stakes are bigger here, but the emotions are all too familiar, with every turn tapping into playground politics. A heartbreaking moment about selecting team members before a game begins appears in one episode. Isn't it true that being picked last always felt like the end of the world, even though death wasn't a possibility?  
Squid Game is best enjoyed as a 9-hour movie; therefore, I recommend watching multiple episodes at once. The episodes are all different lengths, and most of them end in the middle of a scene (don't worry, they're more like cliffhangers than painfully random breaks). Things become predictable or at the very least unavoidable due to the framework of the game setting.
Even though I knew where the program was going, it didn't take away from my delight of watching it, and it was still thrilling to see it all the way to the conclusion.