FIFA President Stresses Qatar Respects Workers' Rights, Promises Impressive 2022 World Cup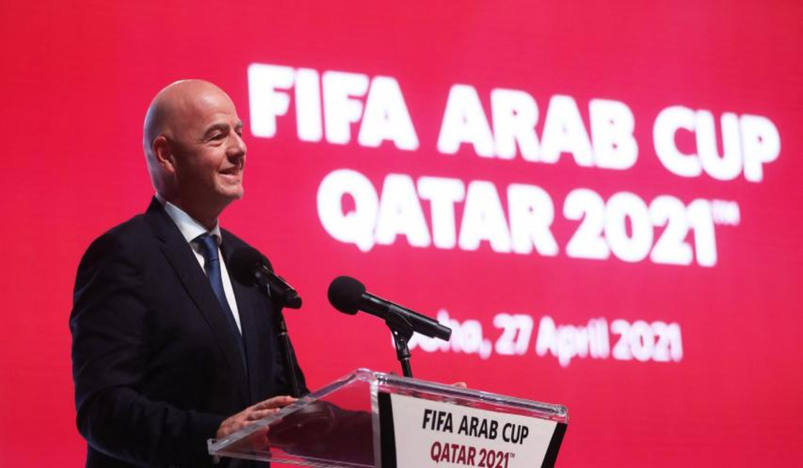 FIFA president Gianni Infantino
FIFA president Gianni Infantino said that workers and human rights are a priority for FIFA and Qatar as well, adding that the Qatar 2022 FIFA World Cup will be an ideal version of the World Cup.
peaking at the 71st FIFA Congress, which was held via videoconferencing, Infantino stated that the Qatar 2022 World Cup will not only be the most important and greatest tournament ever, but it will leave a great social impact and a great legacy in the country and the region as a whole. He stressed the importance of this championship, especially in light of the ongoing challenges facing the world due to the coronavirus (COVID-19) pandemic.
The FIFA President expressed his absolute confidence in the success of the State of Qatar in organizing the best version of the FIFA World Cup, pointing to the optimal preparations made by the Doha authorities to make this event a success. He stressed that the tournament will be exceptional in everything, as the world will be surprised by the sports and service facilities that have been provided to fans, teams, and delegations in Doha.
In response to some of the questions of the members of the FIFA General Assembly, Infantino explained that FIFA cares about the protection of human rights, as well as the State of Qatar is concerned with the protection of human rights. He urged representatives of international organizations to attend the Arab Cup that will be organized by FIFA at the end of 2021 to find out the reality of the situation.
The opportunity will be ripe for everyone to see Qatar's readiness for the 2022 World Cup, as the Arab Cup 2021 will soon be launched, which will include all Arab teams to compete in an ideal atmosphere paving the way for a distinctive start for the biggest event - the 2022 World Cup, Infantino said.
Regarding the proposal to organize the World Cup once every two years after four years submitted by the Saudi Football Federation, the FIFA Congress has supported this proposal after 166 out of 188 members voted in favor of the idea, therefore, the proposal will be studied practically later to reach a final decision.