QVC Islamabad-Pakistan now accepting appointment bookings, resumes operations from Dec. 14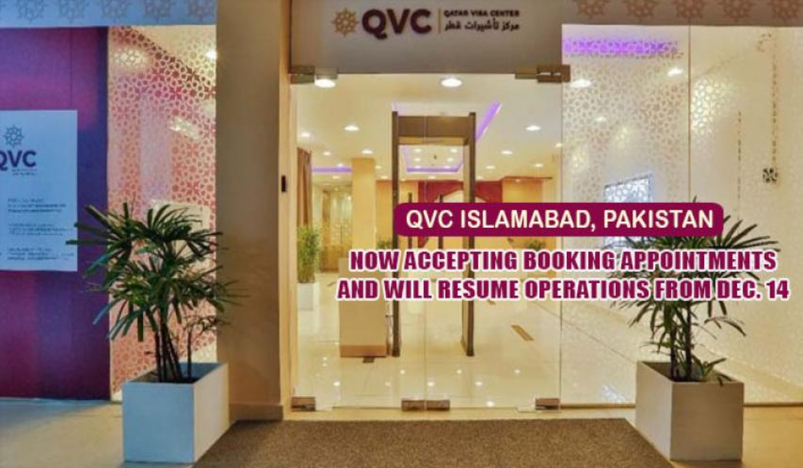 Qatar Visa Center,QVC Islamabad Pakistan,Qatar Visa in Pakistan, Qatar, Visa Center,QVC
Qatar Visa Centre (QVC) has announced that it will resume its operations in Islamabad, Pakistan from December 14, next Monday and the appointment bookings are now open. 
The center is now accepting appointments for Visa Applicants who are required to enroll their biometric data and undergo medical tests as part of their visa application process.
Appointments to visit QVC in Islamabad can be made through the designated website at www.qatarvisacenter.com using the Visa Reference Number and Passport Number of the applicant at the visa center, date and time of applicants choosing.
Information on appointment scheduling, requirements, steps and guidelines for the visit at the visa center can be accessed in the English, and the regional languages at the QVC website.
Multi-lingual information services support is also available through dedicated email info.npl@qatarvisacenter.com or by calling the helpline numbers below:
QVC Helpline:
Qatar
 +974 44069999
Pakistan
Mobile +92 51 8439384