Qatar's 4th Successive Victory in Gulf Youth Basketball Championship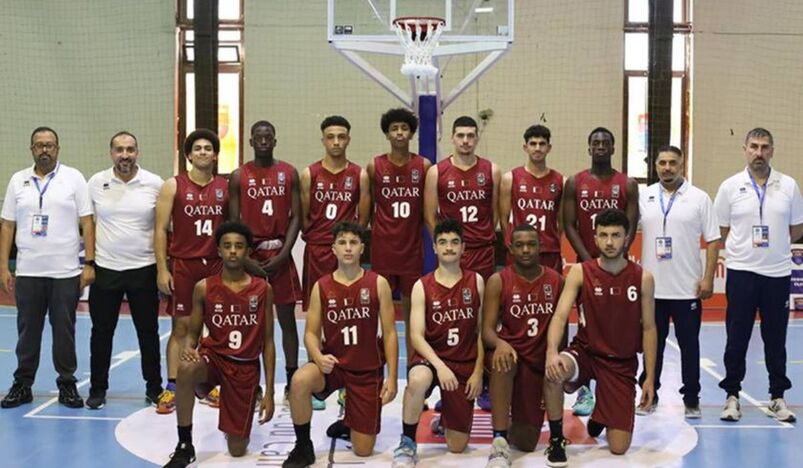 Qatar wins Gulf Youth Basketball Championship for the fourth time.
The Qatari national team scored its fourth successive victory in Gulf U-18 Youth Basketball Championship hosted by the United Arab Emirates until next Saturday, which qualifies for the AFC Asian Cup.
The victory of the Qatari team came at the expense of its Saudi counterpart, with a score of (79-55), by a difference of 14 points, in the match that took place between them Tuesday evening at the court of Al Wasl Club as part of the matches of the fourth round of competitions, which are held in one group. The teams participating in this group in addition to Qatar and Saudi Arabia are Kuwait, Sultanate of Oman, UAE and Bahrain.
The fourth round also witnessed the victory of Kuwait over its Bahraini counterpart (64-47), and the victory of UAE over its Omani counterpart (57-45).
After the end of the fourth round matches, the Qatari team raised its score at the top of the general standings to 8 points, and was in the first place regardless of the results of the fifth and final round on Wednesday, While the Saudi team came in second place with 7 points.
The Kuwaiti team came in third place with 6 points same points as the Bahraini team which came in fourth place. The UAE team came in fifth place with 5 points and Omani came in sixth and last place with 4 points.
The group stage is scheduled to conclude on Wednesday, with three matches in the fifth and final round, where the Qatari team will meet in an easy match against the Omani team, while the Saudi team will meet with the Bahrain team, and the Kuwaiti team will face its UAE counterpart.
The first four teams in the general standings at the end of the fifth and final round matches of the group stage qualify for the semi-finals, where the first-placed team will play with the fourth, and the second-placed team play with the third, and then the two winners will advance to the final, where the champion and runner-up will qualify for the Asian Finals which will take place in Tehran at the end of next September. 
Source: Qatar News Agency