Qatar to host big events before FIFA World Cup Qatar 2022™ finals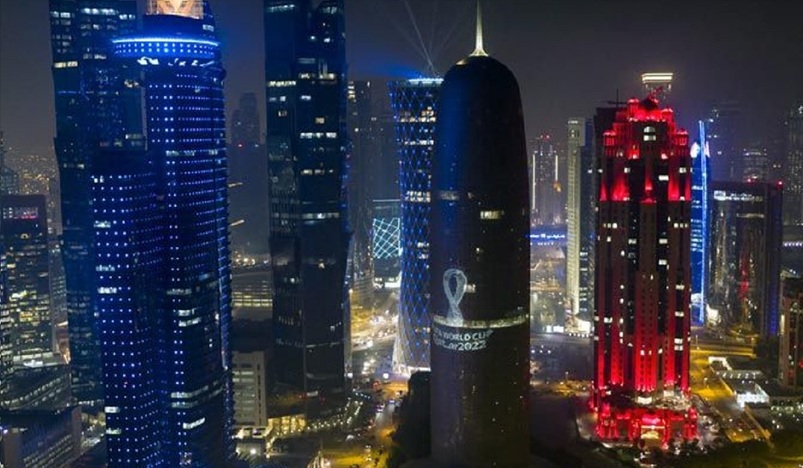 Events Before and During FIFA World Cup Qatar 2022™
It's 139 days to go before FIFA World Cup Qatar 2022! Preparations are in full swing and several events are lined-up prior to the mega football tournament. Here are some of the events not to be missed before and during the World Cup in Qatar:
Qatar Fashion United by CR Runway
This event will be held on December 16 at Stadium 974 where visionary designers and models will unite for a one-of-a-kind fashion show. The fashion show is part of the line-up of events of the recently launched Qatar Creates, a year-round national cultural movement. The Stadium 974 is one of the eight stadiums World Cup venues. 
"Featuring more than 100 brands — from acclaimed heritage houses to young, emerging designers from five continents — alongside a concert featuring top international musical artists, it will be one not to miss! Stay tuned for more information soon!," Qatar Museums Chairperson, H E Sheikha Al Mayassa bint Hamad bin Khalifa Al Thani said on Twitter.
The Qatar Fashion United by CR Runway will be held between the semifinal and final matches of the FIFA World Cup Qatar 2022. 
Carine Roitfeld — French fashion editor, former fashion model and writer, and co-founder of CR Runway — will spearhead the show. 
Before becoming the founder and editor-in-chief of a biannual print magazine in New York, CR Fashion Book, she held the same position at Vogue Paris from 2001 to 2011. 
Qatar Creates will host vast cultural events and special art experiences before and during the World Cup, including:
• Malik Jansali Concert
• 10th anniversary of Year of Culture from November 2 to 3
• Premier of Monsoon Wedding Musical on November 16
• Dadu Garden Launch
• Kaws the Globe, November 20
• Future of Movement Festival, from Dec. 15 to 18
The final match of the FIFA World Cup is on December 18 which is also the National Day of Qatar.
Prior to the World Cup, several exhibitions and events will also take place such as:
• 70 Days to FIFA World Cup 2022 on September 12
• Majaz
• Contemporary Art Qatar (Mathaf Perfromance Space) and Mathaf Exhibitions: One Tiger or Another on September 15
• A Project of Rubaiyat, the Qatar Quadrennial Taysir Batniji: No Condition is Permanent on September 15
• Fashion Festival Announcement, from September 26 to 30
Meanwhile, jam-packed events are happening in October including:
• World of Football opening at 3-2-1 Qatar Olympic and Sports Museum on October 1
• Reopening of Museum of Islamic Art (MIA)
• Afghanistan exhibition on October 2 to 6
• Labor of Love: Embroidering Palestinian History at Katara on October 11
• Al Jazeera Retrospect at the Fire Station on October 18
• Art Mill Museum 2030 at Art Mills, Al Najada House, and Lusail Museum: Tales of a Connected World at Al Riwaq on October 23
• Northern Sites Inauguration: Al Zubara, Ain Mohammed and Olafur, Ernesto Neto, Simone Fattal, both on October 24
• Baghdad, Eye's Delight at MIA on October 25
• Fashion Trust Arabia Awards, October 26
• On the Move Exhibition at National Museum of Qatar on October 26
• Forever Valentino Exhibition at M7, and Herlienz Abaya in Collaboration with Diane von Furstenberg at The Pearl on October 27
• Fashion for Relief Fashion Show at Al Riwaq and Gala Dinner at MIA on October 28
• Fendi Presentation on October 29
• Yayoi Kusama Exhibition at MIA Park on October 29