Qatar Thanks El Salvador For Joining Initiative to Plant One Million Trees Ahead of FIFA World Cup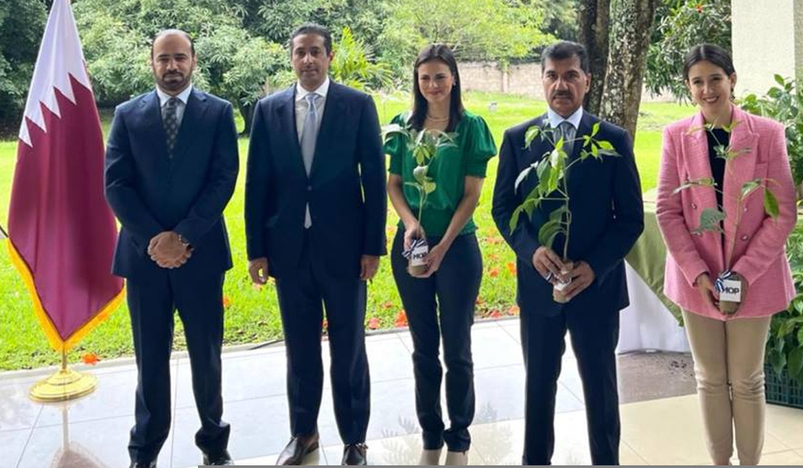 Image: QNA
The State of Qatar expressed its thanks to the Republic of El Salvador for joining the initiative to plant one million trees ahead of FIFA World Cup Qatar 2022, which will be the first carbon-neutral tournament, in addition to planting 10 million trees by 2030.
In a symbolic ceremony held today in El Salvador's capital San Salvador, HE Secretary- General of the Ministry of Foreign Affairs Dr. Ahmed bin Hassan Al Hammadi, received from HE Minister of Public Works of El Salvador Romeo Rodriguez Herrera, his countrys contribution to the initiative to provide 125,000 trees annually, from a total contribution of one million trees up to 2030.
This important initiative comes pursuant to the commitments stipulated in Paris Agreement dedicated to reducing greenhouse gas emissions. 
Source: QNA