Qatar announced today, September 25, 2020, the registration of 225 new confirmed cases of coronavirus (Covid-19), with 249 patients infected with Covid-19 having recovered in the last 24 hours, bringing the total number of recovered cases in the country to 121,512. The Ministry of Public Health (MoPH) also announced no new death case due to the virus.
MoPH added that over the last 24 hours, 3 people were admitted to intensive care due to Covid-19, bringing the total number of cases in intensive care to 63 cases. It also confirmed that the total number of positive Covid-19 cases recorded in Qatar till now stands at 124,650 and there are 2,926 active cases under treatment. So far, 212 people died from the virus in the country.
Health officials conducted 5,974 tests in last 24 hours taking the total tests done so far to 751,104 tests.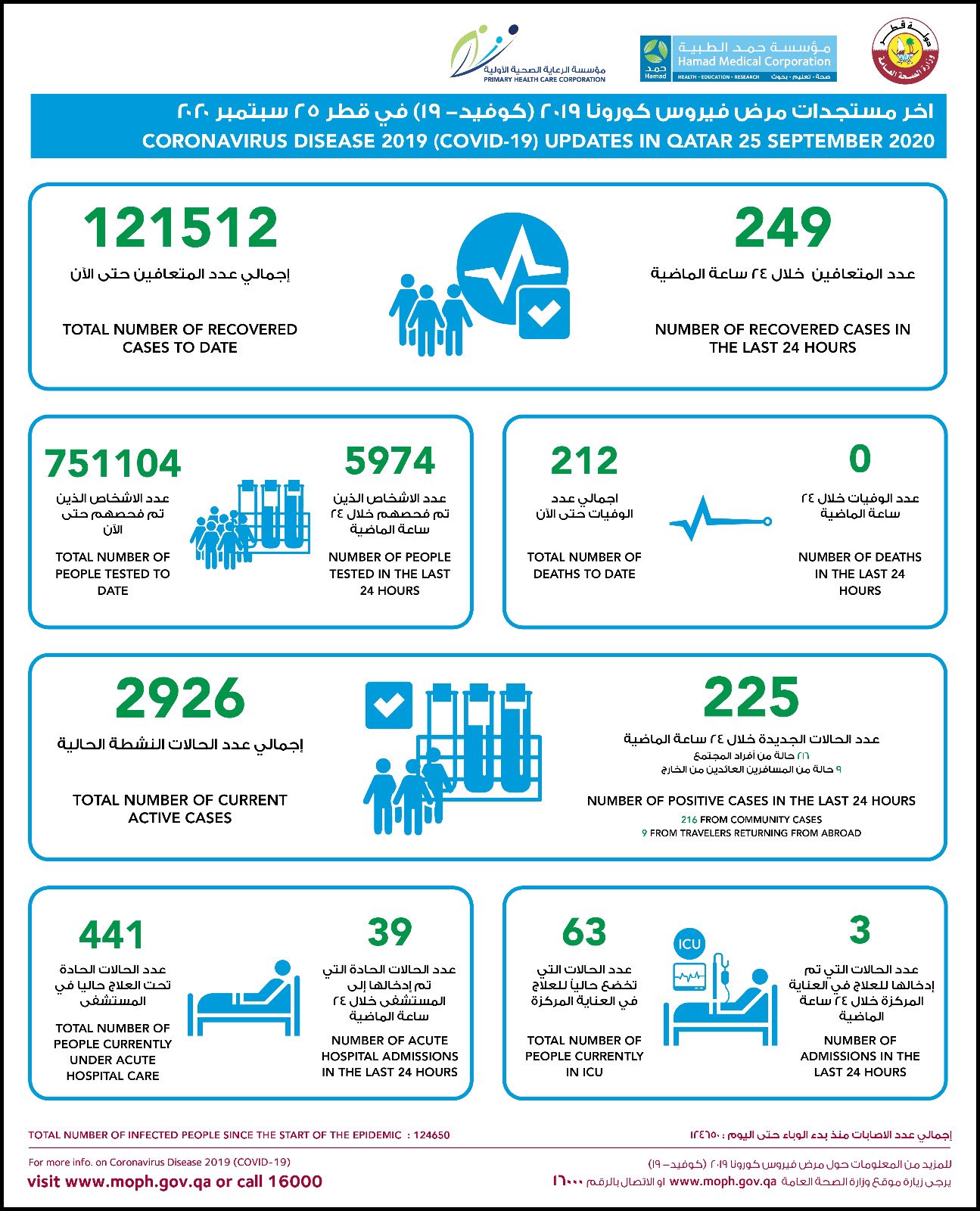 Source: Ministry of Public Health