Today marks the completion of the first phase of the ambitious Sabah Al Ahmad Corridor project and partial opening of a 13-kilometre stretch of road from Umm Lekhba interchange to Bu Hamouraccording to the Public Works Authority, Ashghal.
The Cable-Stayed bridge was designed pillar less for a distance of 150 meters, supporting the bridge with 120 cables and 754 precast concrete pieces of more than 200 tons and setting up 20 columns and 16 piers to reach the highest point of the bridge to 30 meters.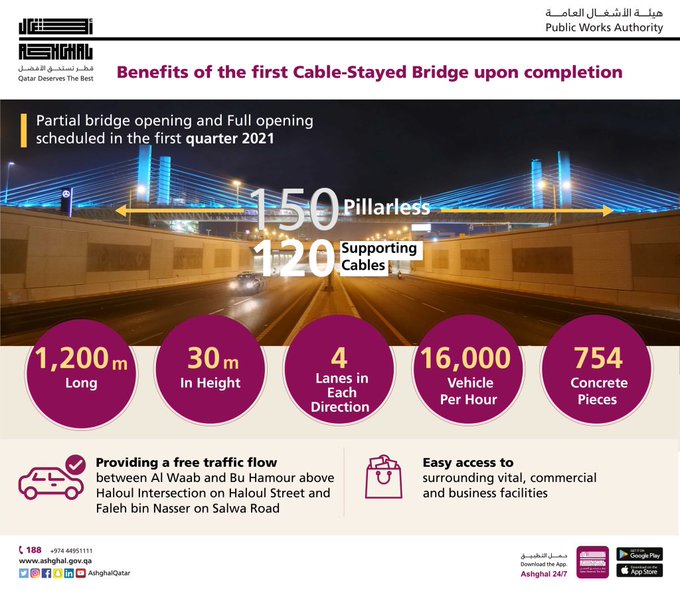 Ashghal added that the bridge will cause a big leap in traffic due to its strategic location above Haloul and Faleh bin Nasser Intersections, accommodating cars coming to and from HIA, reducing traffic pressure on parallel streets as well, such as the Whole Sale Market Street.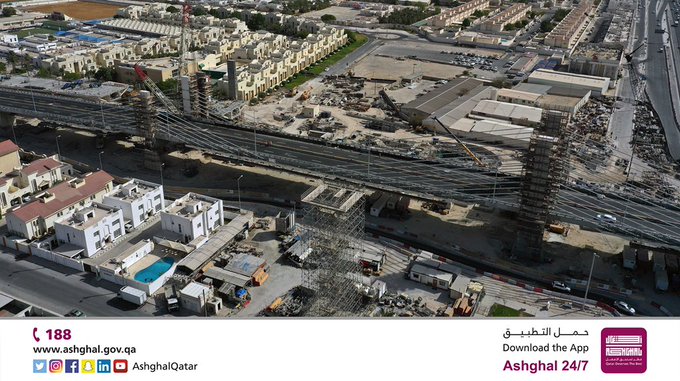 There are 21 bridges opened to date afer Ashghal opened one tunnel and seven bridges, including a cable-stayed causeway, on the corridor. A total of 32 bridges will be opened when the Sabah Al Ahmad Corridor project is complete.
Opening the 13km first phase of Sabah Al-Ahmad Corridor from Umm Lekhba I/C to Bu Hamour Bridge shifting traffic to complete the project to open it fully to traffic in Q1, 2021 in presence of officials from Ashghal, MOTC, Traffic, CMC & Contracting Company.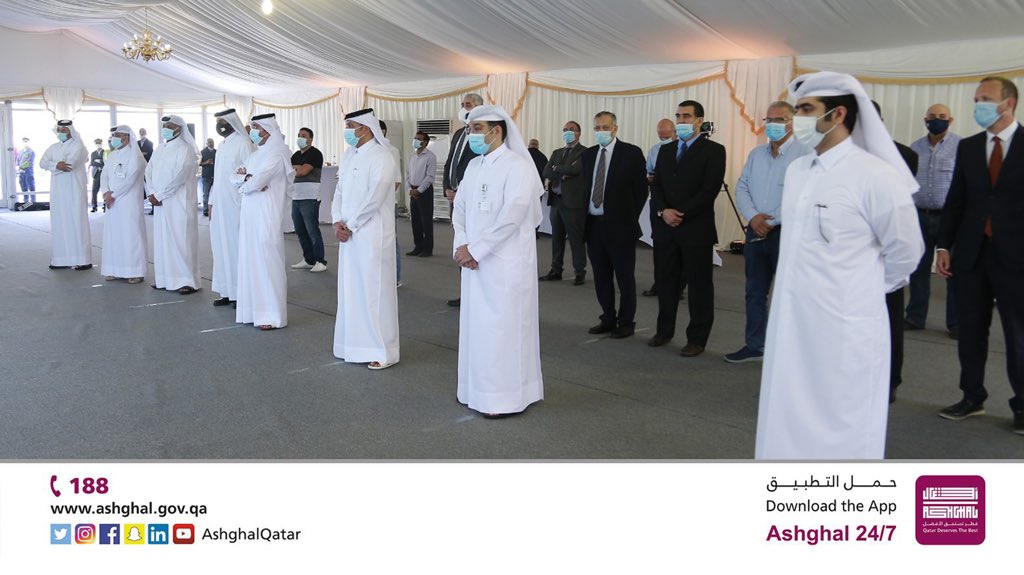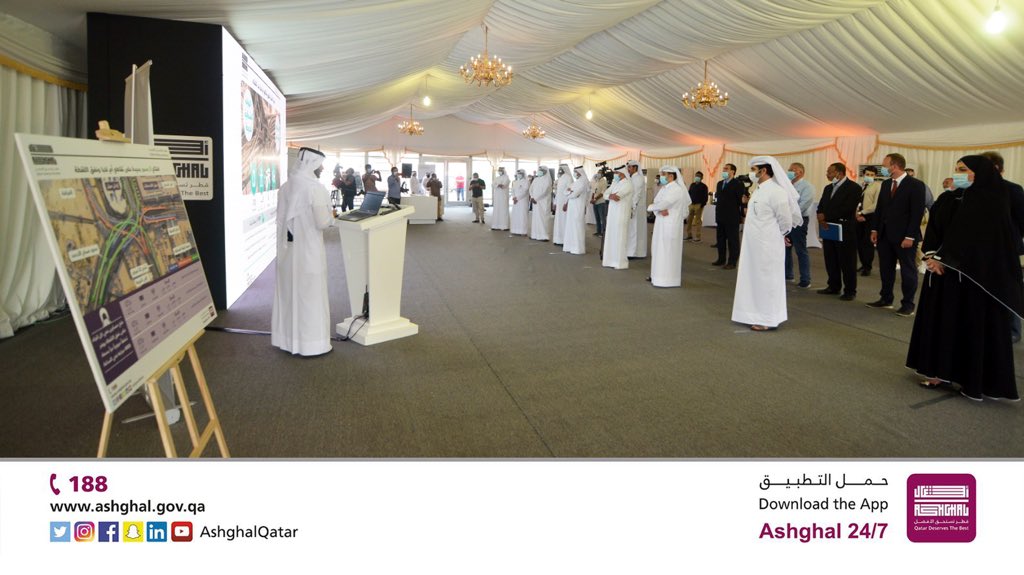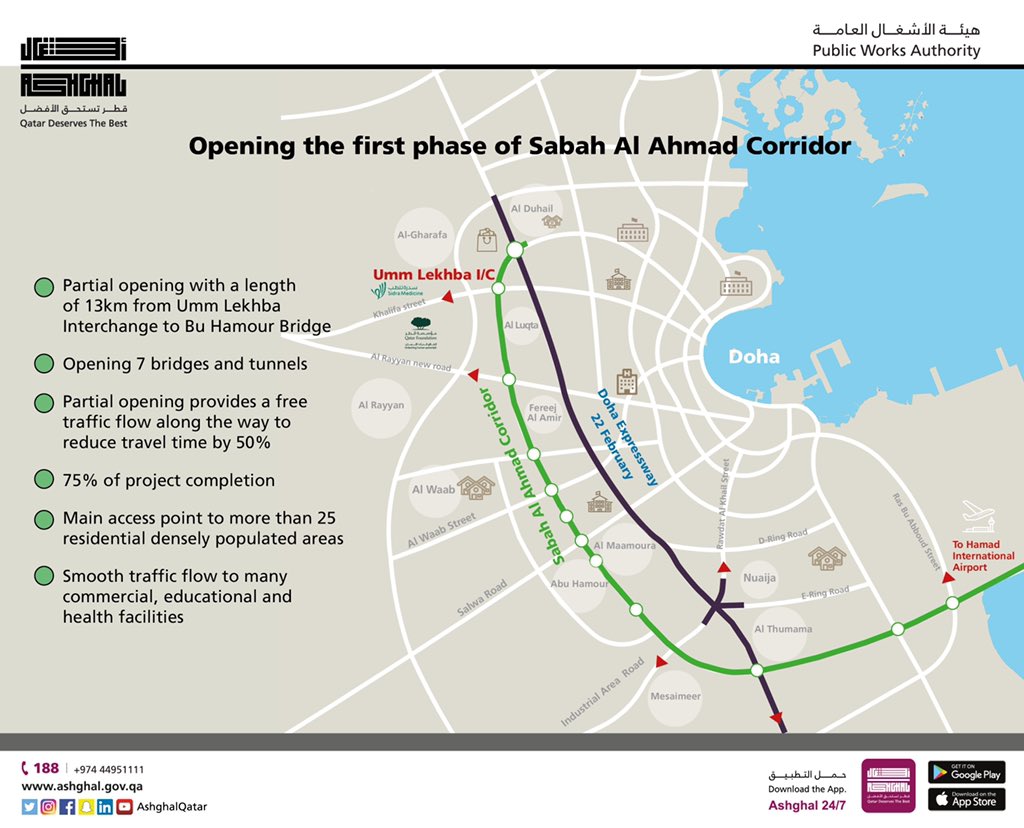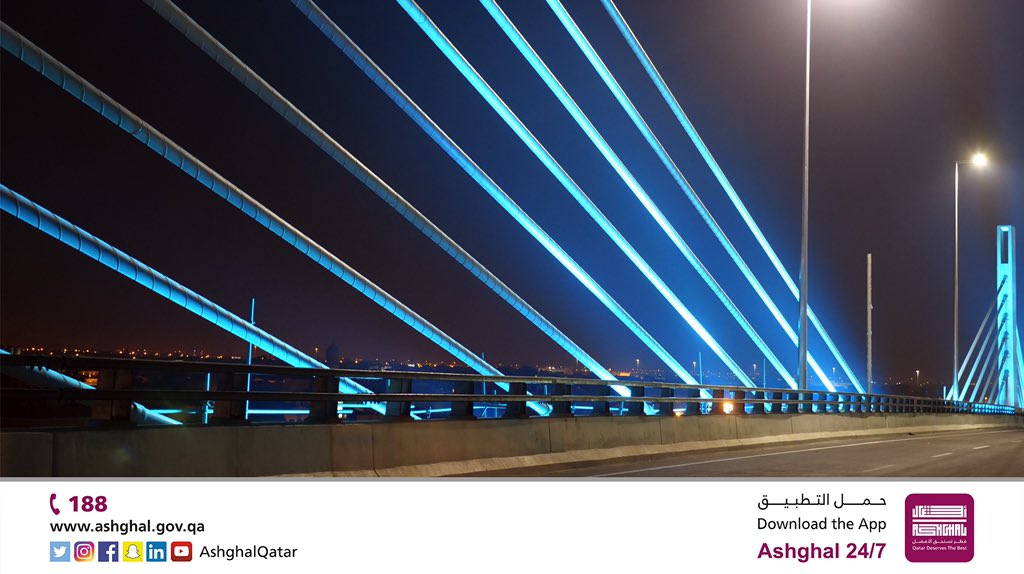 One of the highlights of the Sabah Al Ahmad Corridor project is the cable-stayed bridge.
In the first quarter of 2020, the bridge is expected to have its full opening.
Source: Ashghal