Annual Leave Policy in Qatar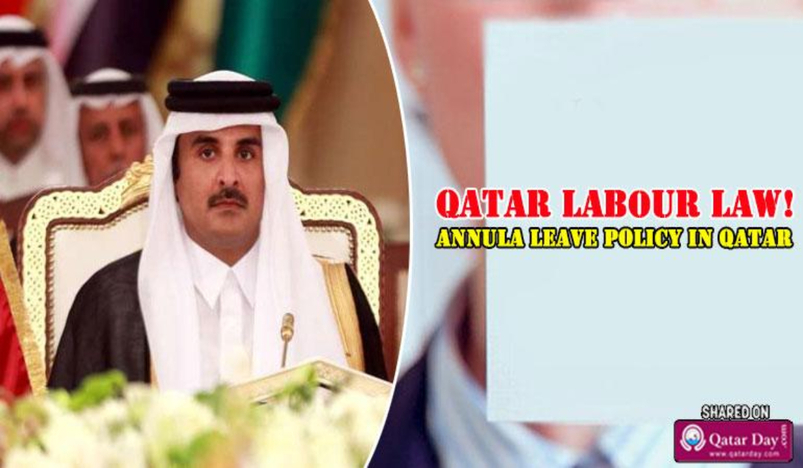 Annual Leave Policy in Qatar
Working population most of the time discuss about the annual leaves, they sometimes have doubts about their rights to paid leaves, which we have tried to answer below
Employee's Leave entitlements:-
If the employee completes 1 year of service then the employee is entitled for annual leave.
Three weeks for the employees whose service is less than five years.

Four weeks for the employees whose service is more than five years  ? 
Official Holidays for which employees are entitled
The following are the official holidays which must be paid to the workers:
Al-Fitr Eid (After Ramadan) 3 days

Al-Adha Eid (Pilgrimage period) 3 days

Independence day 1 day
Notwithstanding the previously mentioned occasions, three days with full pay should be granted to laborers. These day are decided by the Government or the business who may choose these three days for all of his workers.
Payment to the employee during the annual leave
The employees needs to be paid their basic wage and additionally the housing allowance, if applicable and any other allowances which they are capable of receiving in the normal working month.
Determination of when the leave starts and for how long
The date of annual leave will be fixed by the employer, in accordance with work requirements. The leave can be divided with the approval of the employee, given the division shall not be more than two periods
Employee entitlement to payment in lieu of leave if the services are terminated
The employee may also not be entitled to payment in lieu of the annual leave, equal to his wage for the leave days to which he is entitled, in case the contract is terminated and the employee has not taken his leave.
The worker might likewise be qualified for paid sick leaves for every year of service. In any case, this will be granted only after completing three months from joining, or, if the employee provides a declaration from a doctor approved by the employer. In the event that the sick leave does not surpass two weeks, the worker will be will be paid in full, if the sick leave goes till four weeks the employee will be paid half portion of his wage.