General Directorate of Traffic Concludes Awareness Event for Children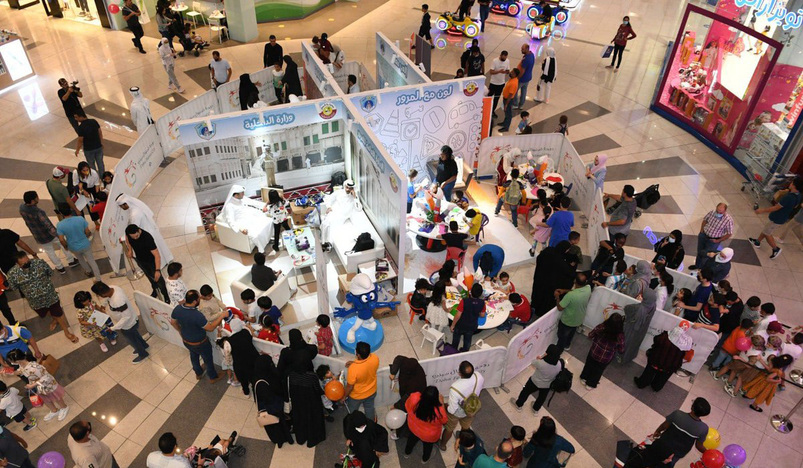 Awareness Event for Children
The General Directorate of Traffic concluded its three-day traffic awareness activity for children in conjunction with Garangao night celebrations, as part of Ramadan awareness campaign.
The event, which was organized in Doha Festival City, aimed to spread the correct traffic concepts among young people by taking advantage of the symbolism of Garangao night, which is considered a well-established and inherited popular custom in the State of Qatar.
The event included a number of activities that combined folklore, introduced traffic law and etiquette, in a festive atmosphere with which hundreds of children and their families interacted.
The event witnessed interactive activities, video presentations, drawing and coloring, and competitions for children, where awareness films were shown that embody the correct traffic behaviors that must be followed when crossing the road and riding the school bus, through cartoon characters.
A number of safety requirements were also introduced, such as the importance of buckling the seat belt, and traffic signals and signs.
In a related context, the General Directorate of Traffic, through its various traffic sections, has since the beginning of the holy month distributed a fasting breakfast to motorists in a number of regions in the country, as part of its awareness campaign and its keenness to build bridges of communication with all road users.
The Ramadan awareness campaign comes within the annual operational plan (2022) for the Traffic Awareness Department; Which includes many activities, events, exhibitions, awareness lectures and Ramadan visits.
The campaign aims to promote correct traffic behaviors among all members of society to reduce traffic accidents, fatalities and serious injuries resulting from it.
(QNA)