First International Diploma in Stadium Security in Preparation for World Cup Qatar 2022 Kicks Off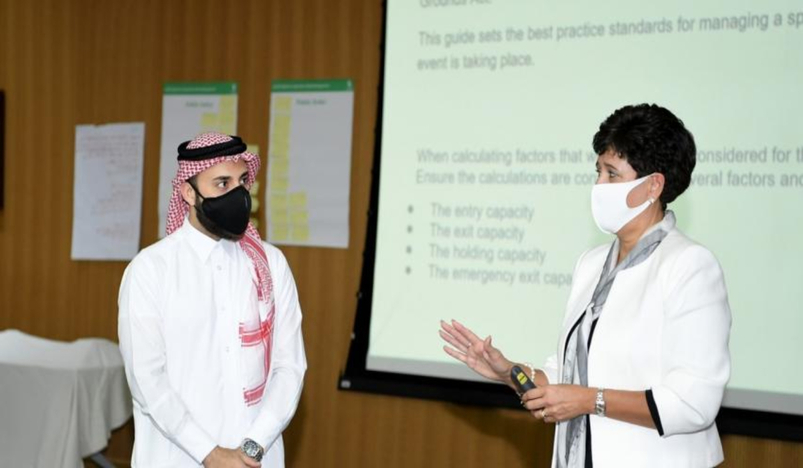 First Round of International Development Program in Stadium Security held
The first round of the International Diploma Program in Stadium Security and Sports Fans' safety began today, which is supervised by the Safety and Security Operations Committee (SSOC) of the FIFA World Cup Qatar 2022, as part of the State of Qatar's preparation for this major event.
The 9-month program aims to raise the level of the participants of the silver level leaders from the various units of the committee. Experts from the "Stadium" institution, in cooperation with the international accreditation body, "Highfield" organization, which specializes in awarding credits in British and European stadiums, are giving lectures during the event.
The Director of the Rehabilitation and Training Department Lt. Col. Fahd Al Subaie explained that this diploma of Level IV is a high-level training and educational program consisting of several training courses and actual participation in international sporting events, in addition to individual evaluation and development sessions up to the diploma certificate, which is the highest certificate in the field of security and safety management in international sporting events.
The content of the courses comprises many topics, including the public safety plan in sporting events, the management of the security and safety of the fans, the development, implementation and review of safety and security policies and procedures in sporting events, risk management in crowded places, the initial response to major accidents, resilience planning, monitoring and resolving public problems, identifying and evaluating opportunities for innovation and improvement, and other topics.