Ferdinand Marcos Jr. Wins Philippines Presidency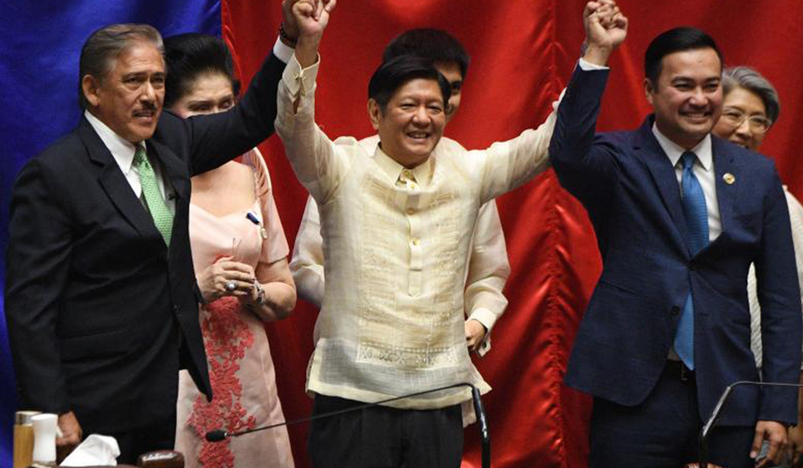 Ferdinand Marcos Jr.
The Philippines Parliament proclaimed Ferdinand Marcos Jr. as President of the Republic on May 25, 2022, bringing back his family to power after 36 years.
The parliament with both its wings declared that the official vote count demonstrated that former Senator Ferdinand "Bongbong" Marcos Jr. won by 58.77% of votes in the presidential elections that took place on May 9th, making him the 17th president of the country.
Marcos Jr. won by a margin of 16.5 million votes over his biggest competitor, Vice President Leni Robredo who surpassed Marcos Jr. in the 2016 elections for the position of Vice President.
On the other hand, the daughter of the now former President Rodrigo Duterte, Sara Duterte is now proclaimed Vice President, winning by a margin of 22 million votes receiving 61.53 of votes.
The newly elected president and vice president will be taking their constitutional oaths of office on June 30th.
Source: QNA