The Different Types of Industry Labels, Benefits, and how to Choose One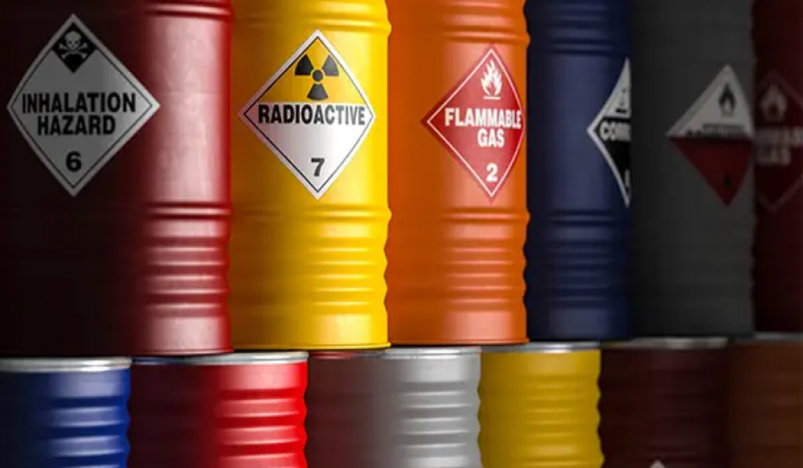 Industry Labels and Benefits
ndustry labels and tags are some of the most important equipment in labs and factories. They come in different types, like chemical resistant labels, different shapes, sizes, and forms. And they are all used for different purposes. For that reason, it is important to get high-quality labels, which are also industry-tested and approved.
 Here is what makes some of these labels different;
Pressure-sensitive labels
This is one of the most commonly used types of labels you will find in the market. As the name suggests, they are made with a water-based adhesive and come in two main types; you can get them as permanent labels or as removable labels. They are easy to work with, and even with the removable ones, you don't need a solvent to peel them, and they leave your cans as clean and good as new.
Shrink-wrap Labels
Shrink-wrap labels, also called shrink-peel, are plastic (polymer) printed that allows you to wrap around the bottle or the can you are working with. You then shrink the film to the product by heating. You can apply heat in different ways including using a handheld gun or you can pass them through a heated tunnel of a conveyor belt (for mass production).
Chemical-resistant Color labels
Chemical resistant labels, just like the name suggests, are best used in factories with harsh and harmful chemicals. They are made for that specific purpose and are made stronger than some other labels. They come in different sizes and over 5 colors to make labeling (of the containers and cans) easy.
Important Reasons for Labeling in the Industry
The reasons for labeling in the industry cannot be emphasized enough. It is a requirement both by the law and important for your own business;
? The number one importance of labeling is that it sets you apart from other products. Depending on the type of labels you choose to use, consistency will let your customers know what products are from where. Imagine if all the labels were the same, or there were no labels at all. Otherwise, how would customers spot your product, right?
This also is a reminder to choose the best quality and appearance. The good thing is that there are multiple choices you can choose from, that will complement your brand's personality and values, as well as serve its purpose well.
? The next important reason to pick great labels for your brands is that they are a part of your brand's face. They help spread awareness about your products and people may also recognize your products just from looking at them. You can choose different types of bright colors to make yours memorable 
? Labels also carry almost all the information about your products that is crucial. This may include the ingredients used in the products, instruction/ direction on how to use the product, manufacturing and expiry dates, and so much more. 
And, while not all companies include this type of information, it is crucial because one of the reasons why consumers will pick your product or leave it on the shelves depends on what is written on the labels.
Finally
Keep in mind that there are many companies that manufacture labels and there are many types of labels, each that come with different features; sizes, shapes, and even some have their own specific uses. Don't get confused.
While there are many things and considerations you make while choosing the labels, the type you choose for your products should be determined by the type of product and its characteristics.
Remember to also always check the quality and industry standards. Poor quality labels may make your brand look below standards and can affect your sales in a negative way.