Can you report your employer for not issuing an NOC/release? Read this Guide to Recruitment in Doha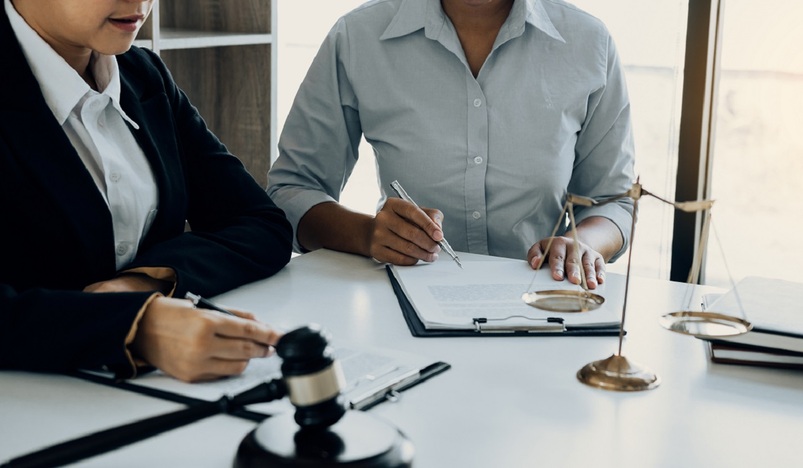 Reporting Employers Who Refuse to Issue NOCs
In September 2020, Qatar Government announced that the No Objection Certificate (NOC) would not be required for changing jobs in Qatar, subject to certain conditions.
Despite the announcement, there are still many companies requiring this document, and this issue has stirred up considerable confusion for expats in the country who are planning to shift careers.
Now, the question is: Is NOC still required in changing jobs in Qatar today?
The answer is, no. 
Under Law No. 19 of 2020, expats in Qatar no longer need an NOC from their present employer/sponsor when they want to switch jobs (even if their employment contract is still valid) or sponsorship, according to the Ministry of Administrative Development, Labour and Social Affairs (MADLSA) and the Government Communications Office (GCO).
However, NOC is still an issue for those who are shifting jobs today, due to some employers who are still demanding this particular certificate from applicants. Why does this practice never end? 
Under Qatar's old "Kafala" (Arabic word for sponsorship) system, migrant workers had to get their employer's permission – in the form of an NOC – before changing jobs in Qatar. It has been mandated that in any case where a non-citizen employee wishes to transfer to another company, he/she must furnish an NOC. 
But, what if the company does not grant an NOC? Is it acceptable under the Qatar Labor Law? Can you file a complaint against your employer for not issuing an NOC?
As there are no legal supporting stipulations requiring the issuance of an NOC, most companies in Qatar do not issue the certificate.
Based on the Qatari labour and sponsorship laws, if a non-citizen employee wishes to leave their company, their employer holds the right to prohibit them from seeking employment elsewhere and may even require them to leave the country before they may re-enter to seek new sponsorship. With this, the NOC is issued at the discretion of the employer.
Frequently Asked Questions About NOC
What is NOC?
An NOC is a note of clearance that states that the previous employer does not have any objections to the employee finding another job or another company. It frees the employee from any obligations towards the previous employer and allows the person to find a new job and a new sponsor.
Can I change my job in Qatar without NOC?
Yes, as per the new law, all employees can switch jobs in Doha Qatar without NOC, anytime during their contract period.
Under the revised framework, non-Qatari citizens no longer need an NOC to change employers. They must only ensure compliance with the requirements around notice periods provided for under the Labour Law.
Following the adoption on 30 August 2020 of Law No. 19 of 2020, migrant workers can now change jobs before the end of their contract without first having to obtain an NOC from their employer. This new law, coupled with the removal of exit permit requirements earlier in the year, effectively dismantles the "kafala" sponsorship system and marks the beginning of a new era for the Qatari labour market.
In addition to removing the need to obtain an NOC, the adoption of Law No. 18 of 2020 provides greater clarity regarding termination of employment. To terminate an employment contract and change jobs, workers must provide at least one month's written notice if they have worked with the employer for two years or less, or two months' notice if they have worked with the employer for over two years.
The new law has been published in the Official Gazette and has come into force the day after its publication.
While the removal of NOC covers all workers, the rules to end an employment contract and change jobs differ for different categories of workers. 
To know the step-by-step process of changing jobs in Qatar today, read this article: How To Change Jobs In Qatar Without Noc (2021)? Here Are 5 Easy Steps!
Why do some employers prefer not to issue NOCs?
Previously, there was a work ban imposed on the workers by the Qatar Ministry of Labour. During the time of the ban, the individual was not allowed to work in Qatar and must leave the country. During the duration of the 2-year ban, they may not re-enter Qatar on any type of visitor visa, not even for the purpose of tourism. Also, most Qatar employers used to recruit workers on a fixed period of contract, generally for 2 years. For this reason, many companies in Qatar decline to issue an NOC. Most contracts are renewed as per mutual consent. Those who refuse to continue their contracts in less than the prescribed period of employment are forced to return to their countries and serve a two-year work ban in Qatar.
Can you report or sue your employer for not issuing an NOC?
There is no law published or supporting details on this matter. It is therefore advised to seek legal support from the relevant authorities. Qatar has several governmental bodies that deal with issues regarding employment and sponsorship and advocate for the rights of all workers. Qatar's Ministry of Labour's Department of Labour Relations has legislation in place that allows workers to accommodate complaints, sue for damages and seek exemption from court fees should they have a dispute with their employer.
Read also: Did You Know You Can Submit Labor Complaints In Qatar Anonymously
What should I do if my current employer is preventing me from moving to another employer or if I need more information?
If you feel that your current employer is unfairly preventing you from changing jobs or if you need more information, contact MADLSA hotline 16008, by email (info@adlsa.gov.qa), or visit our offices.
For more guides on Recruitment in Doha, visit B2C Solutions and contact its expert team of recruiters today.