Factors to Consider When Buying a Bathroom Vanity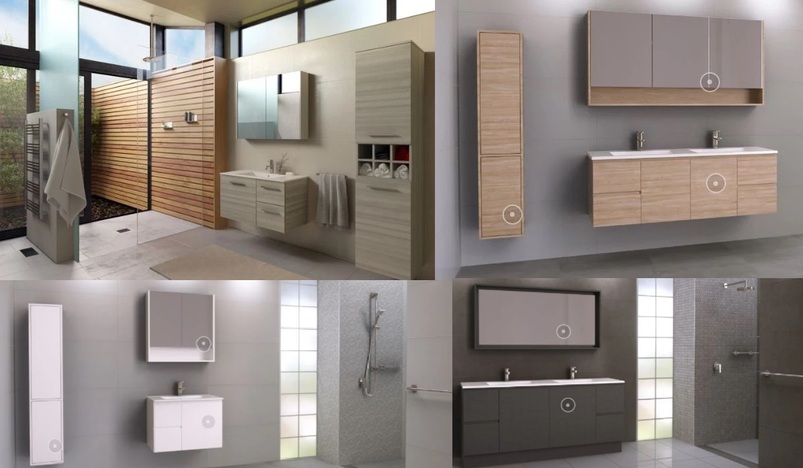 Free Standing Bathroom Vanity
The bathroom is unquestionably one of the most important spaces in one's home. A well-designed and fully functional home must have a bathroom with the same characteristics. This is critical to people's ability to carry on tasks every day and continue with their daily duties. 
Your free standing bathroom vanity or any type of vanity is one of the most important parts of your bathroom in addition to the toilet and bath. All of these are critical to the overall functionality and design of your bathroom. A bathroom vanity serves as a storage more than just a display. A perfect vanity is not only dependent on its look. Because of this, there are a lot of factors that you must consider before buying a bathroom vanity.
• Measurement
It is very important to first consider the size of your bathroom and the vanity you would want to put on it. You will be needing measurement tools like tape measure or ruler to measure the available spaces in your bathroom. It is a must for you to exactly measure the space that can only be used. 
However, you also need to consider the functionality of your doors and cabinets in the bathroom that may influence the measurements. Allowances for your measurement are also important to adjust with other things found in the bathroom.
• Functionality of Doors and Cabinets
Always remember that everything in your bathroom needs to be utilized. When setting up a bathroom vanity, make sure that there are enough spaces for your doors to be opened completely. 
Your bathroom vanity can be an additional storage for bathroom necessities. So, it is important that your cabinets are also fully utilized without being affected by the bathroom vanity. The doors of the cabinet must not be blocked by the bathroom vanity when opened. 
• Who lives in the house?
You need to assess who are the ones that will be using the bathroom vanity. You can ask yourself first like how many are you in the house or are there children living with you before having a bathroom vanity. Your vanity needs to go well with the other elements of the bathroom. And these other elements depend on who the people using it. 
• How will this bathroom vanity be used?
Your bathroom vanity can serve a lot of functions depending on how you would want it to be in your bathroom. If you would want a bathroom vanity for additional storage, then it is important to have a vanity with a lot of cabinets. On the other hand, if your bathroom vanity would be used for beauty purposes, then a lot of countertop spaces would be needed.
• Style
There are two types of bathroom vanities namely built-in and freestanding which are used for bigger and limited spaces, respectively. There are a lot of vanity styles you can choose from. Just make sure that your bathroom vanity will match the style and size of the bathroom itself. 
The style of the bathroom vanity varies on shape, size, color, materials used, and many more. The countertop space and cabinet design can also play a vital role on the overall style of your vanity. There are also vanities that are specialized and customized for specific bathrooms.
• Price and Warranty
The price of your bathroom vanity should match your budget. Always choose the one with the most reasonable price because it is not the price that will make your bathroom look better.
Also, ask about the warranty of your bathroom vanity before purchasing it. This will help you to secure and maintain its quality and functionality without spending a lot.