Stress will always be on your side as long as you start thinking about different foods to bring to your picnic or barbecue. Your main worry is about the number of people who will be in attendance, what you want them to take, whether there are people who prefer have a special diet and what that could be, and worst of all how you will transport all the foods in one piece without messing them up.
Nevertheless, you can forget all the hustle of wondering what to prepare by looking at our best collection below. Although some people will bring in their picky behavior with them, at least you will stay assured that a particular meal has been rejected due to preferences but not on its appearance. Here are some of the best dishes you can choose from;
1. Blackberry cucumbers Caprese skewers
Skewers are one of the sweetest meals to prepare and present especially when you are not ready to mess up with your presentation at the table. They are delicious and crunch and therefore free from possibilities of being soggy even after hours of being packed. To make it more appealing, try layering it with cucumber chunks, mini mozzarella balls, basil leaves, and blackberries.
2. Grilled pineapple salsa
Before you begin on your preparation, it is advisable to prepare it in large amounts as people will scramble towards its location. The following ingredients are required; a fresh pineapple that is pilled and chopped into 1-inch sizes, two chopped peaches, one minced jalapeno, ½ chopped red onion, the juice from 1 whole lime, two tablespoonsful of freshly cut cilantro, and extra virgin oil for brushing.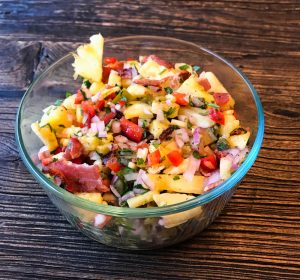 Method of preparation
Preheat the grill pan or grill in a medium-high heat

Brush your pineapple with virgin oil and grill them until charred. Set them aside for later use after chopping them into bite-sizes

Mix all your ingredients in a medium bowl to have your appetizer ready
3. Bacon wrapped water chestnuts
For the best outcome, wrap your bacon around the water chestnuts and dip them in a sweetened mixture of ketchup, brown sugar, and Worcestershire sauce. Ensure that they are secured with toothpicks for firm holding.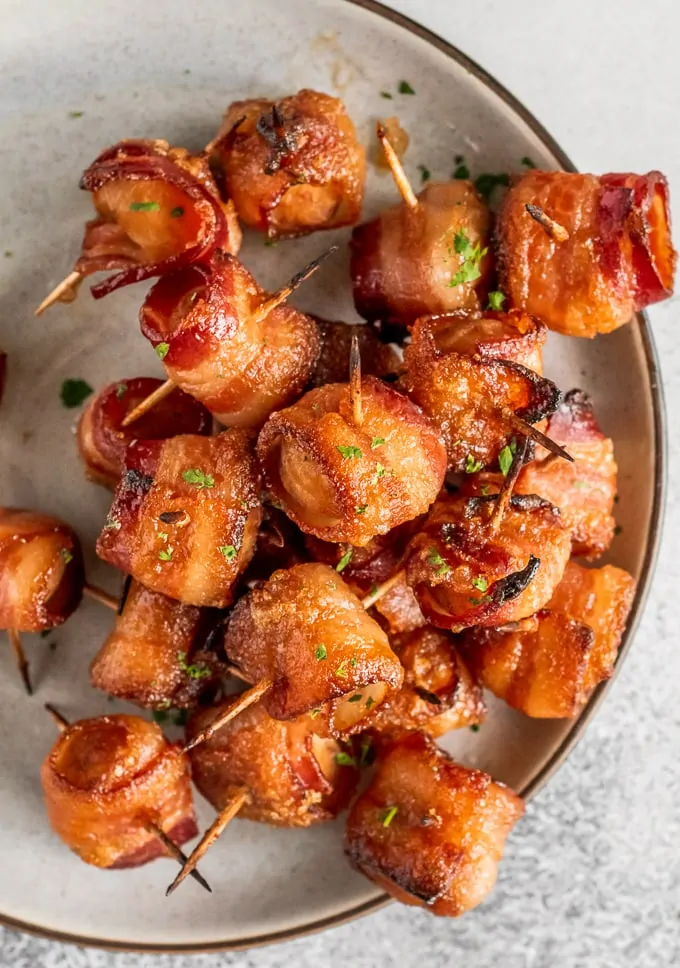 ...[ Continue to next page ]