In the world of football opportunities do not always come by easily and when they do, not many footballers dare say no to them. But in the case of Philippe Coutinho, the opportunity in his hands is one that could go either way.
FC Barcelona are one of the biggest clubs in Europe, but so are Liverpool FC. Although they might not have been very active at the European level in the last decade, nothing can take away the fact that they have a rich and decorated history.
Philippe Coutinho is one the most talented midfielders or if not the best in England at the moment, and it's not quite surprising to see the Spanish giants interest in the Brazilian. All of Europe has seen what Coutinho is capable of on the football pitch. He possesses a certain persona that ranks amongst the elite and has made his mark amongst fans and pundits in a very short span.
But with opportunity in the form Barcelona comes knocking at his door, what should the Brazilian do? We take a look at why Philippe Coutinho is better off at Liverpool than FC Barcelona.
Panic Buy
One thing is clear, FC Barcelona are clearly under pressure having lost the La-Liga title to rivals Real Madrid last season. They even managed to mess up their Champions League campaign last season. What makes things even more complicated is the fact that they are missing quality in midfield. With Iniesta coming close to his retirement and Rakitic underperforming, the Catalans are only looking at Philippe Coutinho as a temporary solution.
It's not just Coutinho that they have shown interest in, the likes of Marco Verratti, Ousmane Dembele have also been named as the worthy successors to Andres Iniesta. But with Verratti not in the market and Dembele more interested in Real Madrid, Coutinho will just be another panic buy for the Catalan club.
Barcelona had shown similar interest in Ivan Rakitic before he signed for the club. But the club aren't exactly looking at him as a long term member of the club despite all the hype surrounding him in the first couple of seasons at the club.
Jurgen Klopp > Ernesto Valverde
This is literally a no brainer. When it comes to choosing between Klopp and Valverde, Klopp is the clear winner. A manager plays a huge role in the development of a player and having worked under Klopp for more than a year now, playing under a new manager like Valverde will only stall his development.
Clubs like Barcelona are known to be impatient sometimes with their players and Coutinho could become one such victim if he cannot manage to build up a relationship with the new manager. At Liverpool however, Coutinho already has a great relationship with Klopp and will only get better with time.
A relevant legend at Anfield compared to just another Brazilian at Nou Camp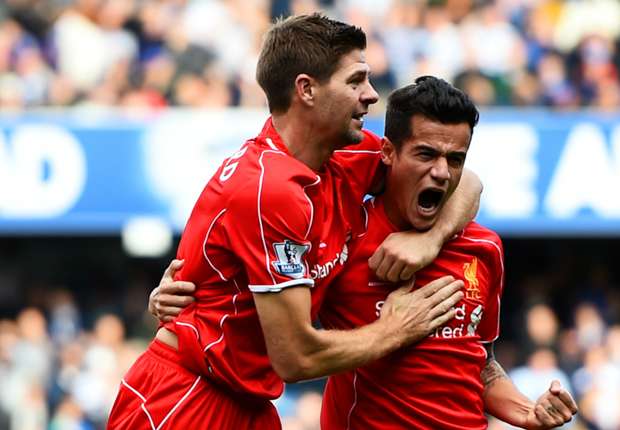 A legendary status is something very few players manage to earn in their lifetime, and Coutinho is one such footballer who is halfway there with the Liverpool. But when it comes to Barcelona, it's not the same. Hundreds of talented players have represented the Spanish club but they measure a player in terms of stardom rather than their talent. Legendary status is easily brushed aside when you are playing at a successful that wins trophies every season. Coutinho will never be singled out for his contribution.
But at Liverpool, Coutinho is already a star as well as a talented individual. After all the tough times the club has seen over the decade, Coutinho is one of those rare glimmers of hope for the Liverpool fans of a bright future. Trophies will come, but for that, he must remain and fight for them.
Pressure vs Faith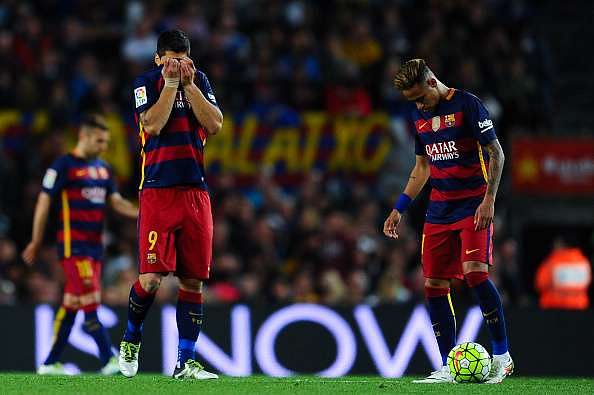 With rivals like Real Madrid who boast humongous transfer budgets and all the amenities to attract world class players, Barcelona will have their work cut out to keep challenging them every year.
Although Philippe Coutinho has proven to be a class player at Liverpool, once he makes his move to Barcelona the whole scenario changes. He will join the likes of Lionel Messi, Luis Suarez and his fellow national Neymar Jr.
All these players have won major international trophies and individual honours in their time at Barcelona. Hence pressure is constant. But at Liverpool, Coutinho will have no such pressure as the club have already shown faith in him for all these years. Unlike at Barcelona, Liverpool actually need Coutinho to help them progress.
World Cup Audition
With less than a year to go for the start of the 2018 FIFA World Cup, Philippe Coutinho must be aware of what is at stake. A chance to be part of the Brazilian national squad awaits the little magician and he must perform in the upcoming season to achieve that goal.
With Neymar Jr already a part of Barcelona and playing in the same exact position as Coutinho, the selectors in Brazil will in all likeliness choose Neymar over Coutinho. With the other positions already having a great deal of competition, it would be wiser to remain at Liverpool and prove himself to be better in that position than Neymar.
Source: penalty