Everybody knows that when it comes to football, Brazil is one of the greatest exporters of footballing talent in the world. It's not just the Not only does the Brazil have spectacular players but also passionate football fans who live and sleep football.
Brazil is a country that has produced the likes Pele, Roberto Carlos, Cafu, Ronaldo, Ronaldinho etc from the previous generation. Although there are a couple of really impressive Brazilian players who are taking European football by storm. Let's take a look at five of the best Brazilian footballers in Europe.
Philippe Coutinho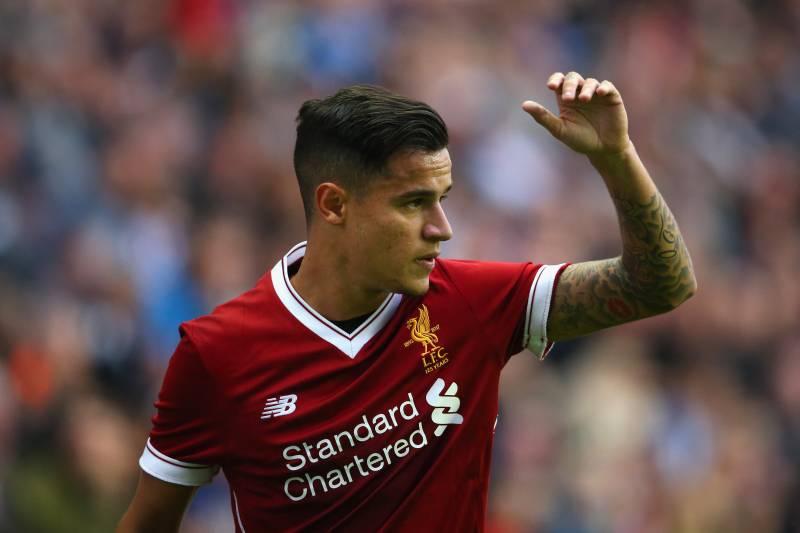 The 25-year-old Brazilian is one of the most exciting midfielders in Europe at the moment and is Liverpool FC's most valued player. Coutinho has 42 goals for the Merseyside club after moving from Inter Milan in 2012. The little magician, as he is popularly known as helped Liverpool qualify for the Champions League last season and is currently wanted by FC Barcelona.
Neymar Jr
The Brazilian forward us undoubtedly one of the most popular footballers in world football at the moment and has been more than influential in Barcelona's success in recent years. Despite playing alongside the likes of Luis Suarez and Lionel Messi, Neymar had always made an impression with trickery and goals. The 25-year-old has recently been linked with a move away from Camp Nou and could finally get an opportunity show his potential and surpass the likes of Messi and Ronaldo.
Roberto Firmino
Despite not being as popular as his other fellow international teammates, Firmino has developed into one of the most lethal forwards in Europe. The 25-year-old has forced his way into Jurgen Klopp's Liverpool side and refused to turn back ever since. Not only is he lethal in front of the goal but is also highly versatile and capable of playing anywhere in the midfield.
Marcelo
The 29-year-old Brazilian left-back is perhaps the best full-back in all of Europe. The Real Madrid left-back, who is known for offensive as well defensive capabilities is one of the most consistent players in the world appearing in almost every League game in a season. He is also one of the most decorated Brazilian footballers in the world at the moment with 3 Champions League titles, 4 La-Liga titles and much more.
Gabriel Jesus
Despite being just 20 years old, The Brazil international striker has already established himself at the top level after joining Manchester City earlier this year for £27 million from Palmeiras. The young striker had quickly made an impression in his first season scoring 7 goals in just 11 appearances for the Premier League side. Although he has just started his professional career in the top flight, Gabriel Jesus has already shown glimpses of becoming one of the best in strikers in the world.
Source: penalty