It is one thing to dream of achieving something, and quite another to actually work towards it and make it to the finish line. It might be scary and daunting but that's exactly what sets winners apart.
A Chinese climber who lost both legs to frostbite on Everest four decades ago finally reached the summit on Monday, just months after the revocation of a controversial ban on double-amputee climbers attempting the world's highest peak.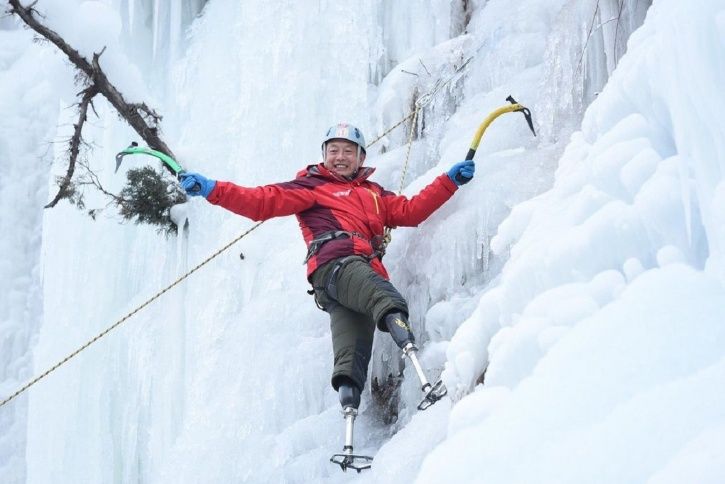 Xia Boyu, 69, summited Everest early Monday in his fifth attempt to reach the top of the 8,848-metre (29,029-foot) mountain.
"He reached the summit this morning, along with seven other members of his team," said Dawa Futi Sherpa of Imagine Trek and Expedition, who organised Xia's Everest bid.
Xia's dream of standing at the top of the world was nearly thwarted by the Nepal government, which last year banned double amputee and blind climbers from summiting its mountains. The ruling was overturned by Nepal's top court in March, which branded it as discriminatory towards people with disabilities.
Chinese climber, Xia Boyu, 69, who lost both legs to frostbite on Everest four decades ago has finally reached the summit https://t.co/ikAtLWG3FG pic.twitter.com/sHUPNuwoSe

— AFP news agency (@AFP) May 14, 2018
Xia first attempted to summit Everest with a Chinese government-backed team in 1975 but was thwarted by bad weather. He became stuck in the frigid low-oxygen environment near the top of Everest and suffered severe frostbite, losing both his feet.
In 1996 his legs were amputated just below the knee after he was diagnosed with lymphoma, a form of blood cancer. The tenacious climber returned to Everest in 2014 and 2015 but Nepal's climbing season was cancelled both years due to disasters.
Double amputee Xia Boyu reached the summit of Everest on Monday on his fifth attempt climbing the 8,848-metre (29,029-foot) mountainhttps://t.co/ikAtLWG3FG
AFP graphic on the main southern route to the summit of Mount Everest pic.twitter.com/n9WyO3Z6Lc

— AFP news agency (@AFP) May 14, 2018
...[ Continue to next page ]