Top 5 Authentic Pizza Restaurants in Qatar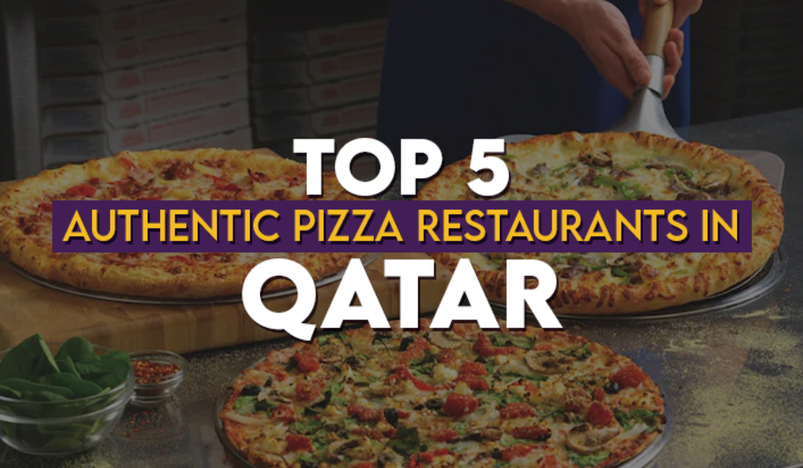 Authentic Pizza Restaurants
The round, flattened base of leavened wheat-based dough that are topped with tomatoes, cheese, and probably various other ingredients, which is then baked at a high temperature, traditionally in a wood-fired oven is already a favourite cuisine to millions.
Created originally in Italy, it has become truly a global dish by capturing people's hearts with savouring flavours.
Having said that, pizza is widely popular and available in the gulf region including Qatar where many businesses has flourished by selling amazing pizzas in the country.
Its now time for us to explore some of the amazing restaurants that serves us the most authentic pizzas in the country.
1. Pizza Hut
This is of course one of the most preferred and globally sold outlet for pizzas as they serve food with variety of options.
There are many branches of pizza hut in Qatar and is definitely family-friendly restaurant for it's made-to-order-pizzas.
For more details about its delivery options, menu varieties, and other services, call 4432 0320.
2. Craver's Pizza
With amazing offers and delicate flavors, Craver's gives you the option to choose some of the exquisite pizzas in store.
An outlet that is busier most of the time, Craver's is family-friendly option for a perfect dine.
To know more about their outlet and address, give a call on 4414 7147 and let them help you with your preferences.
3. Domino's Pizza
Providing unique and varieties of pizzas, Domino's is an outlet that has grasped the attention of every pizza lovers globally.
With their mixed flavors, they have captured the tastes of millions by giving out choices of pizzas according to the customer's convenient.
Experience some of the unique pizzas in Qatar by visiting Domino's pizza or call them on 4434 0000 for more options.
4. Yellow Cab Pizza
Located near the TV signal, Yellow Cab provides its customers with some of the finest and authentic pizzas in the world.
The pizzas baked and given out have great palates assuring that visitors will come again to enrich their taste buds at this outlet.
To know more about their options, services and offers, kindly call them on 4041 0300 and unveil the best pizzas in the region.
5. Papa John's
Amazing as it sounds, it is surely one of the favorite restaurants for many when it comes to pizza.
In addition to their succulent varieties of pizzas, Papa John also supplies delicious chicken wings, potato wedges, desserts and many more.
Having branches across the country, pay a visit to your nearest outlet or call on 4424 7272 to know more about the menu and services.