US thanks Amir for Qatar's role in Afghan peace process and evacuations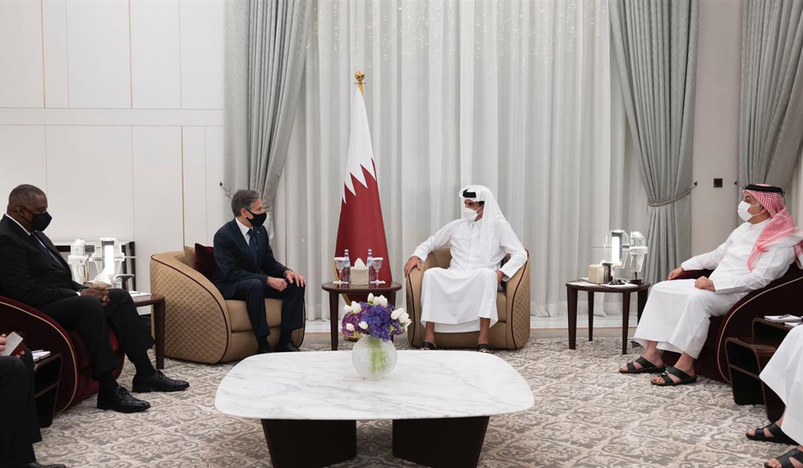 Qatar's Amir met US Secretary of State Antony Blinken
The Amir, H H Sheikh Tamim bin Hamad Al Thani, met with US Secretary of State Antony Blinken and US Secretary of Defence Lloyd Austin at the Pearl Palace on Monday.
The meeting discussed developments in the regional and international arenas, mainly in Afghanistan, and the efforts made to enhance security and stability in the country.
In this context, Blinken and Austin conveyed the thanks and appreciation of US President Joe Biden to the Amir for the efforts exerted by Qatar in support of the peace process in Afghanistan and its pivotal role in facilitating the evacuation operations of US nationals as well as the citizens of allied countries and Afghan civilians, in addition to Doha's hosting of the negotiations between the US and the Taliban.
US State Department spokesman Ned Price said in a statement Blinken and Austin thanked the Amir "for Qatar's extraordinary support in facilitating the safe transit of US citizens, our partners and other Afghans at-risk".
The US secretaries praised the strong partnership between the two countries and the diplomatic role of Qatar which contributes to maintaining the regional and international peace and security.