Two Drowning Children Miraculously Rescued by An Expat Off Al Thakhira Beach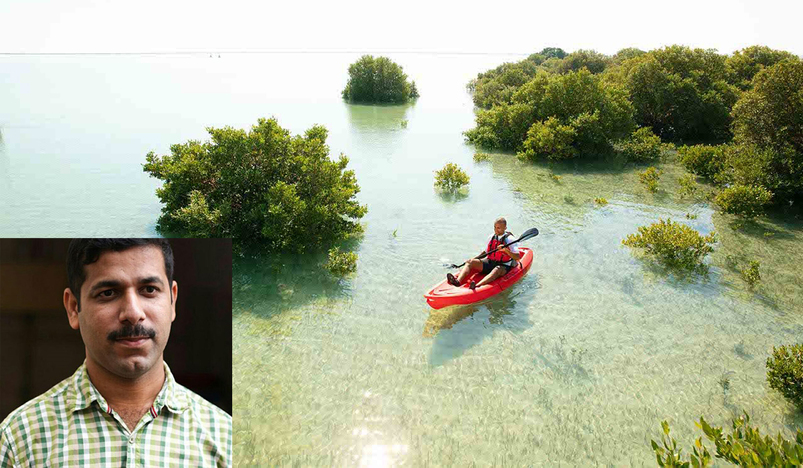 Ashraf K E, who rescued the children
The incident happened on Wednesday night.
Two drowning toddlers were miraculously rescued by an expat who plunged into the sea after hearing their screams off the coast of Qatar's Al Thakhira beach.
The event occurred at 10 p.m. on Wednesday when several families had gathered on the beach to celebrate the Eid festivities.
When Ashraf K E, 40, an Indian expatriate from Kerala's southern state, heard the screams, he went into the sea to save the two youngsters, an eight-year-old boy, and a 12-year-old girl, who were both from Kozhikode.
"I heard children's screams," says the narrator. I dove into the river to save a drowning boy, but while doing so, I noticed another child in the water and dragged her to safety. "I had to battle to find balance since it was so deep," Ashraf told The Doha Globe.
Surprisingly, the parents of the youngsters were only informed of the situation after they had been rescued.
Several youngsters had entered the water for swimming in an area near the mangroves, which is a particularly risky location with a boat canal. The waves caused by a passing boat drew the children into the sea.
"It was an amazing rescue," says the narrator. If we had been a few seconds late, two lives would have been lost. The room was dimly lit, and music was playing loudly. We initially mistook the screams for children having fun, but Ashraf had already dived into the water," said Faisal M K, who was present at the scene.
"At midnight, after this catastrophe, another family arrived in bikinis in the same spot. We returned them. People must exercise extreme caution when swimming in some areas. This is a risky location. "There are various safe places," Faisal explained.
Ashraf is from Kerala's Keezhuparamb, where he lives near the Chaliyar River, one of the state's longest and deepest rivers.
In Qatar, he works for the Interior Ministry.