Top 5 Things to Look for in a Dog-Friendly Apartment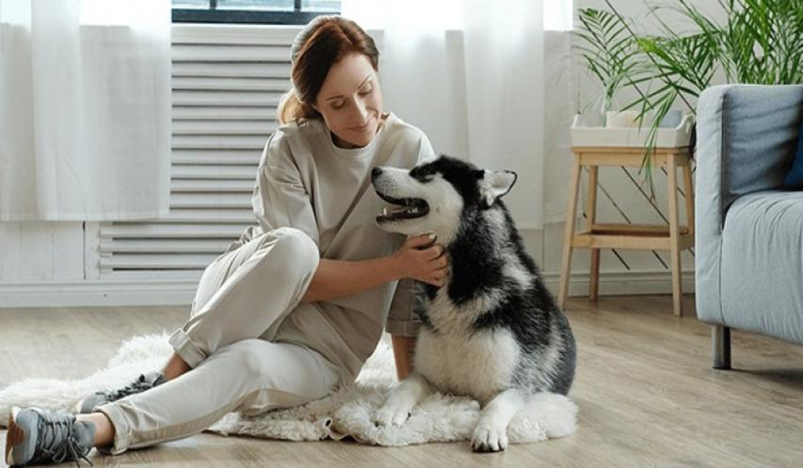 Dog-Friendly Apartment
You've had your dog for quite some time and can't imagine life without him. Recently, you decided to move to a new apartment and one of your top priorities is to consider his needs.
It may take a little bit more homework, but you'll be happier if you spent time doing additional research. Don't shy away from deciding on an apartment that'll be a good fit for you both. Your furry pal will be thankful you're thinking of him. He'll be sure to give you extra love and attention! 
Here are some top tips to follow as you look for a dog-friendly apartment. 
1. Decide on How Big Your Apartment Should Be
Even if it's only you and your pup moving in, a studio apartment may not be big enough. If you have a Yorkie who has a lot of energy, for example, a one-bedroom apartment may be better suited for him. That way, he'll have more room to run around. 
If budget is an issue, then you'll have to make do with a smaller apartment. That means you'll have to take your pet out for more walks, so he won't go bonkers in a small space! 
Keeping your furry pal happy shouldn't be taken lightly. The benefits of having a dog are endless. He's providing you with unconditional love, so the least you can do is to focus on his comfort and happiness. 
So, keep this all in mind. Depending on your dog's size and temperament, figure out what apartment size would work best. 
2. Take Your Dog's Age Into Consideration
Since your dog is a part of the family, take into account their agility. 
You may be set on getting an upstairs apartment. If your pup is young and agile, then going on a few flights of stairs won't likely be an issue. But if your dog is 14 years old, for example, you may not want an upstairs unit. It'll be hard on their joints and could lead to them injuring themselves. You could carry your dog, but that can get tiring, especially if they're heavy. 
If you decide that you need a downstairs apartment, first find out if they have any available. If the complex does have some, ask how many are left so you won't miss out. 
3. Ask if There's Monthly Pet Rent 
Some apartment complexes charge a monthly pet fee, so it's a good idea to find out if they charge one. If they do, assess whether the pet "rent" is acceptable to you. 
Keep in mind not every apartment charges extra rent for pets. You may even be able to negotiate free pet rent if the apartment complex is willing to work with you. 
Do your homework and "shop" around. Your goal should be to see which dog-friendly apartment would be a good fit for you budget-wise. 
4. Ask if There Are Any Breed Restrictions
You should only commit to a lease at an apartment that accepts your furry friend. To ensure your dog's breed is accepted, ask if there are any breed restrictions ahead of time. 
Unfortunately, some complexes don't allow certain breeds. They deem certain dogs a risk. Or, it may be due to a dog's size if they're over fifty pounds, for example. 
Finding these details out ahead of time will save you a lot of time and effort. You don't want to show up and go on a tour only to find out that your dog isn't allowed to live there! 
5. Decide on a Location That's Ideal for Your Dog
When deciding on a location, besides taking your needs into account, don't forget about Fido. Take a drive near select apartments that interest you. The idea is to find out if the location offers certain things your dog needs. 
Here are a few things to address: 
? Whether there are any dog parks nearby
? If there are sidewalks and residential areas where you can walk your dog
? If there's an emergency vet nearby
? Whether there are dog parks where your dog can socialize and play
? Whether there are pet stores that make it easy to pick up dog food, etc. 
Thinking of these things will ensure your dog stays happy. And, as a pet parent, you'll feel good knowing you're taking good care of your pet. 

Conclusion
Now that you have a better idea of what to consider as you search for your ideal apartment, you can begin looking! 
I have another quick tip you should consider: 
If your dog tends to bark when they see other dogs, you may not want an apartment that faces the sidewalk. You may work at home, and your dog will make it challenging for you to get the job done if they bark a lot. So, keep this factor to keep in mind if he gets triggered by other dogs or people. 
After you both get settled in, it'll be time to party! Invite some other dog owners over, and show off your new digs. Your friends (and furry best friend) will be more thrilled with your choice!