Thundery rain with strong wind expected in Qatar tomorrow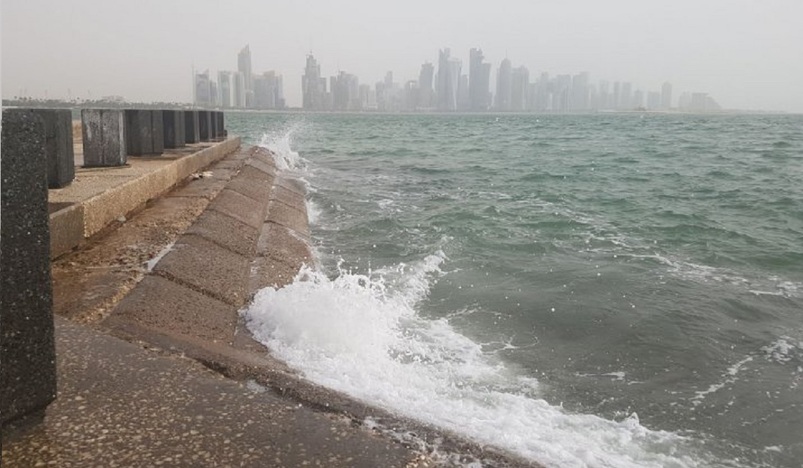 Qatar Weather Forecast
Thundery rain with sudden strong wind is expected during daytime tomorrow, according to Qatar Meteorology Department (QMD) on its weather forecast for the weekend.
"It is expected that the amount of clouds will increase in the country's atmosphere during the evening hours, with chances for scattered rain tomorrow, Friday, may become thundery in some areas accompanied by sudden strong winds," QMD said on Twitter.
Weather conditions will mainly be hazy at first then hot during daytime and mild at night, the weather department added.
Here is the weather forecast for this weekend, courtesy of QMD:
The minimum and maximum temperatures expected in the coming days are 25 °C and 32 °C.
With the warning period set for tomorrow, the wind will blow mainly southeasterly at 5-15 KT gusting to 22 KT with thundery rain and gusting to 20 KT to the North offshore.
On Saturday, the wind will blow southeast to easterly at 5-15 KT. 
Sea heights, on Friday, will vary from 1-3/4 ft inshore and 2-4/6 ft offshore. On Saturday, sea heights will vary from 1-2 ft inshore and from 2-4 ft offshore. 
During the weekend, the visibility will be 4-9 kilometres and 4-8 kilometres on Friday.
Source: QMD