The Ministry of Defense Signs a MoU With Qatar Olympic Committee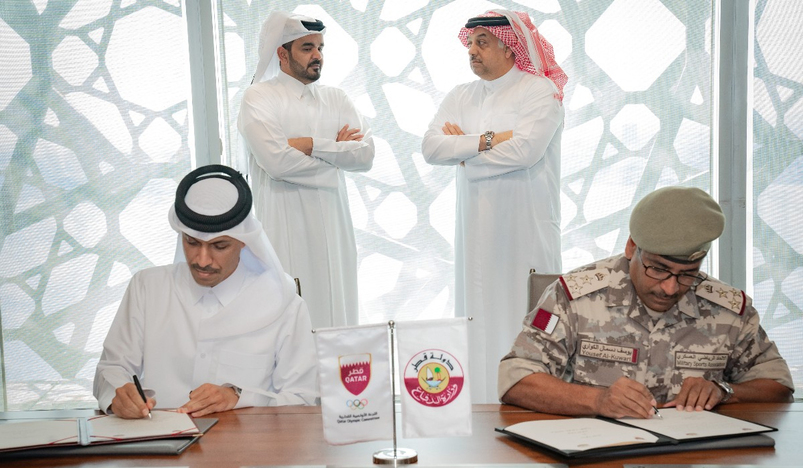 The Ministry of Defense Signs a MoU With Qatar Olympic Committee
Qatar Armed Forces signed today a memorandum of understanding with the Qatar Olympic Committee, related to sports development, in the presence of HE the Deputy Prime Minister and Minister of State for Defense Affairs Dr. Khalid bin Mohammed Al Attiyah, and HE President of the Qatar Olympic Committee, Sheikh Joaan bin Hamad Al-Thani.
The memorandum aims to support and facilitate cooperation between the two parties, define the framework for cooperation programs in the field of sports, and support and develop talented Qatari athletes who possess the necessary sports and physical qualifications and abilities in accordance with high standards to qualify them to represent the country in regional and international sports competitions and events.
It also aims to exchange experts, consultants, trainers and specialists in the field of sports and physical education, and share experiences related to the protection of sports, the organization of sports events, sports medicine and anti-doping, support and development of women's sports and the rehabilitation of women's cadres in various fields and sports activities, through the provision of specialized training cadres.
The agreement was signed by HE Secretary General of the Qatar Olympic Committee, Jassim bin Rashid Al Buenain, and President of the Military Sports Association of the Qatar Armed Forces, Staff Brigadier General Yousef Dasmal Al Kuwari.
Source: QNA