Start Your Career In Education With The CHC40213 Certificate Iv In Education Support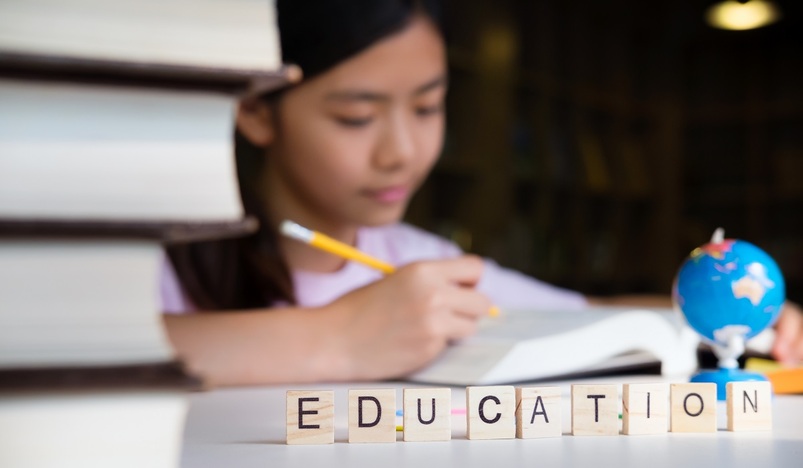 Getting a CHC40213 Certificate IV
When it comes to making the right career choice, the path to the most fitting decision can be very perplexing. Opting to work in the education support sector can not only be a great rewarding experience, but it could also be very fruitful to your career, owing to the high demand for qualified and committed workers in this ever-evolving field. Working in the education sector is unlike any other job. You're working alongside teachers, helping children learn and grow which isn't something you can say about many fields. With a career in education support you can make an impact in the lives of children by enabling them to overcome learning challenges and provide a safe, stimulating and meaningful learning environment with your teaching qualities.
Most importantly, the initial step towards any career is gaining the right qualifications from the right institution. Education Support courses prepare you to step right into a full-time role as a Teacher's Aide or an Education assistant who interacts closely with children in a learning and developmental environment. To work as an education support worker in Australia, a qualification in education is desirable. Wondering how to go about stepping into the education industry, the course, and training? Let this post be your guide.
QUALIFICATION
One such education support course is offered by a trusted and renowned Registered Training Organisation (RTO) of Australia, Step Into Training Services (SITS). The CHC40213 Certificate IV in Education Support is a step closer towards moving on in your chosen career. This vocational course is nationally recognised and gives you a competitive edge for gaining employment all though Australia through assured practical placement.
At SITS, our highly skilled, passionate and experienced trainers will enhance your skill set and provide you with the comprehensive knowledge and expertise to work in collaboration with both teachers and students in school and community education settings. Our Certificate IV in Education Support includes 17 units of competency- 12 core units and 5 elective units. With a blend of theory and practical sessions this course is delivered at our campus located in Queensland and it takes about 12 months to complete.
YOUR CAREER
By successfully completing the Certificate IV in Education Support you will be qualified to work all across Australia in public and private schools and other community education settings. Potential job roles include:
•    Teacher Aide in schools
•    Education Support Staff
•    Education Assistant (special needs, language /literacy, cultural support)
•    Home Tutor
•    Early Childhood Assistant Educator
•    School Age Care Assistant Educator 
•    Education Support Worker
WHAT DOES THE FUTURE LOOK LIKE?
Working in the construction industry comes with countless opportunities. The future growth of the education industry is very strong, meaning a lot of new jobs in the next few years. Job openings for Teacher's aides are expected to expand dramatically to 21.1%* in the next five years, providing you with an extremely optimistic outlook if you ponder on this as your future career.
According to Job Outlook, the Australian education support sector had an employment size of 99,100 workers in 2020. Isn't that incredible? The number of people who are working as education support workers is likely to reach 113,600 by 2025. Further, the weekly earnings of all jobs in this area reach an average of $1,094. Education support workers are also in high demand in mainstream schools who support students with behaviour management, disability, disorders and learning difficulties.
Looking for a remarkable career in the dynamic and fast-growing field of education that requires a broad range of skills and allows you to positively impact young minds? Are you keen on providing assistance to students and enhancing their learning experiences? To say the least, education support is a field that is set to prosper. A career in Education Support also allows you the flexibility to fit work around family commitments and busy schedules. Did you know? 88%** of education support workers In Australia work part-time. If you are passionate about it and considering turning it into a career, you are most definitely going in the right direction.
Are you ready to take up a career where each day of your work will be fun, dynamic and fulfilling? Build on your strengths and formalise your skillset with this qualification. Advanced education support courses can further enhance your resume as you move forward with this qualification. 
A career in Education Support is your chance to make a difference. Don't miss out on that chance. Trust that enrolling into a Certificate IV in Education Support with SITS could be one of the most rewarding career decisions you'll make.
Source: * seek.com.au
             **joboutlook.gov.au