Souq Waqif Boutique Hotels Among the Best in the World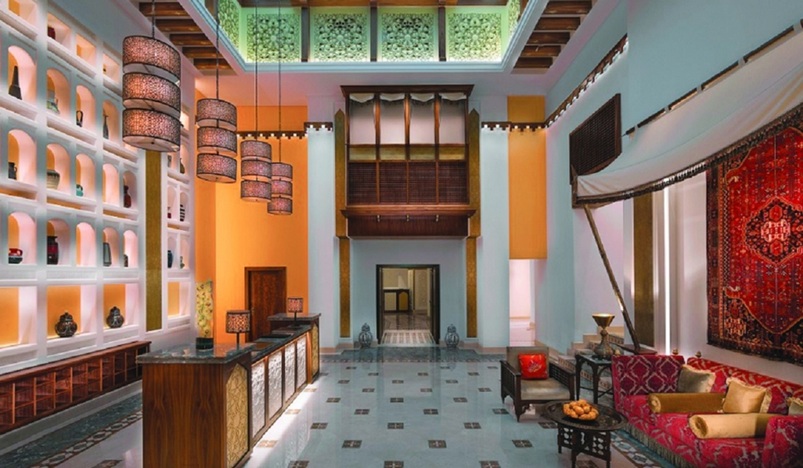 Souq Waqif Boutique Hotels recognized as 3rd in Middle East, 13th globally by Condé Nast Traveler Readers Choice Awards
For the fourth year in a row, Souq Waqif Boutique hotels has won the Condé Nast Traveler Readers' Choice Awards in its 34th edition for the year 2021, it has achieved the 3rd place in terms of the best hotels in the Middle East region and consolidated its global position by ranking 13th among the best in the world, which represents an important achievement in a period when the epidemic dominated the joints of tourism around the world.
Nestled in the heart of the historic Souq Waqif, Souq Waqif Boutique Hotels is a collection of nine unique buildings representing Qatari hospitality and culture.
These ratings affirm consumers' confidence in brands such as Souq Waqif Hotels, which have gone beyond in surpassing consumers' expectations in offering them safe haven during the epidemic period, luxurious and rejuvenating havens in terms of dining, stay and other luxe amenities.
Elated by the recognition received for the fourth year in a row from Conde Nast Traveler's, the management of Souq Waqif Hotels stressed that "an accolade of this stature and at such an inflection point only strengthens its commitment to deliver better than the best services to its esteemed consumers."
"The management is enthused to deliver on such huge expectations with vigour as they move ahead. Souq Waqif Boutique Hotels remains committed to provide the absolute experience with the rich blend of Qatari heritage and upscale services to its guests," the statement added.
Souq Waqif Boutique Hotels offers guests superior hospitality, refreshing culinary concepts and unique corporate experiences and leisure facilities for a comprehensive and personal approach to high-end living. Guests soak up sights and scents of merchants selling fine silks, carpets, spices, Arabian Oud perfumes and more just stepping outside the properties. Its eight elegant hotels make up the only accommodation within the Souq area, a "must-visit attraction for authentic and unforgettable discoveries in Old Doha."
With160 combined rooms and suites, this property is a collection of eight boutique hotels dotted around Doha's Souq Waqif. The most historic of the properties is the Bismillah, the city's oldest hotel, dating back to the 1950s and now comprises two private residences with ornately tiled balconies overlooking the action outside. Guests can relax in the lavish swimming pool to beat the desert heat at Al Mirqab Boutique Hotel or get rejuvenated by indulging in spa's hammam at Al Jasra Boutique Hotel.
The Condé Nast Traveler Readers Choice Awards are the longest-running and most prestigious recognition of excellence in the travel industry. They honour the best in travel, tourism, and hospitality, as chosen by the discerning and influential readers of Conde Nast Traveler. Its audiences are influencers in travel, and vote for their favourites across various categories. With no nominations for the award categories and voting left open to readers, Conde Nast Traveler Readers' Travel Awards are considered indicative of what discerning travellers really want and enjoy..
Source: Hukoomi & QNA