SC Hosts Fourth Annual BX Arabia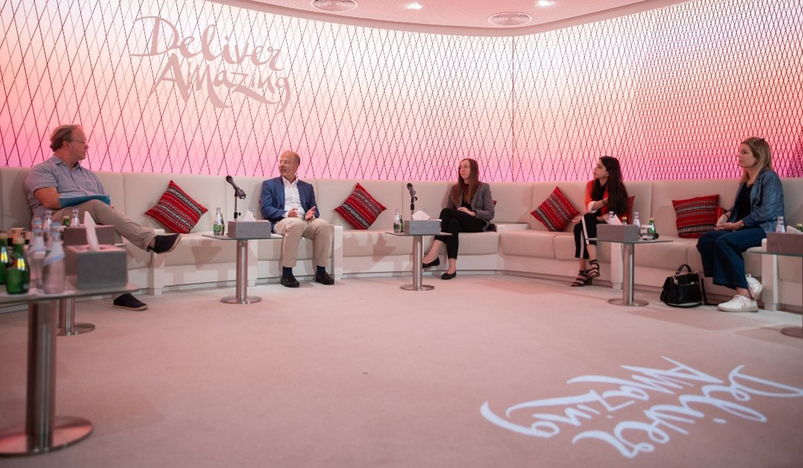 Fourth Annual BX Arabia
Behavioral science experts from around the world have gathered in Doha for a series of events organized by B4Development (B4D) - a FIFA World Cup legacy program that was established by the Supreme Committee for Delivery and Legacy (SC) in 2016.
Last Tuesday, B4D hosted the latest Community of Practice Legacy Majlis event in collaboration with Qatar's Ministry of Public Health (MOPH) the session focused on finding innovative ways to tackle childhood obesity in urban settings.
The Director of B4D, Dr. Fadi Makki, said: "Working on societal issues that directly impact the wellbeing of young people speaks to the core of why B4D was launched. Events like the Legacy Majlis allow us to discuss how we are going to use behavioral science to support Qatar's National Health Strategy, and to put in place a roadmap to activate all the findings that were discussed."
Makki added: "Through events like BX Arabia, we are able to raise the profile of behavioral science and engage with experts doing similar work around the world. This is tremendously important for us, because being the first nudge unit in the region puts us in a position to support with the creation of similar units in the Middle East and beyond."
Senior Advisor to the Minister of Public Health, Dr. Roberto Bertollini, said: "Our partnership with the SC and B4D supports the implementation of the National Health Strategy 2018-2022. Together, we will promote the empowerment of Qatari society in making healthier choices and the implementation of the Doha Commitment to a Healthy City, Healthy Children and Healthy Future, agreed by cross-sectoral partners at the first Healthy City Symposium in October 2019."
Last Wednesday, the fourth annual BX Arabia conference was held in the Legacy Majlis at Al Bidda Tower and brought together representatives from academia, government, NGOs and the private sector to discuss emerging policy issues, the event was streamed live on social media to an audience of experts around the world.
Participants discussed how behavioral insights can be used to engage youth for social impact, focusing keenly on the Qatar 2022 legacy program Generation Amazing - a CSR project which teaches key life skills through its football for development sessions.
Generation Amazing Programs Director, Nasser Al Khori, said: "Football for development means tackling difficult issues and teaching key life skills, like leadership, unity and equality. By leveraging the expertise of B4D, we have been able to boost the effectiveness of our programmes and ensure the legacy of Qatar 2022 is keenly felt both here and across the world."
Attendees also discussed ways of explaining behavioral science to policy practitioners and looked closely at how behavioral data can help countries shape their COVID-19 policies, Participants also discussed vaccine hesitancy and how interventions can tackle entrenched views.
A key participant in this year's BX Arabia was Tim Houlihan, who co-hosts the Behavioral Grooves podcast.
"Behavioral science embraces the truth that our behavior is both universal and context-dependent, BX Arabia brings this truth to life, by hosting behavioral science experts from the Middle East and global south, BX Arabia explores how behavioral science principles are applied in non-western countries and to policy situations that are not addressed in other conferences," said Houlihan.
"Hosting the World Cup in Qatar requires more than physical infrastructure and promotion, it requires a deeper understanding of the behavioral dynamics of crowds, which behavioral science brings to life, also, the ethical application of behavioral science helps discover how social identity, self-perception, and expectations will drive long-lasting changes in this region," he added.
Since 2016, B4D has undertaken more than 60 experiments, disseminated knowledge about a range of projects and helped to develop similar operations in countries across the region, including the MindLab Behavioral Insights Unit, which was recently launched in Pakistan.
The Foundation cooperates with partners, decision-makers, institutions and individuals in conducting scientific experiments that leave a positive social impact, the Foundation has conducted many behavioral experiments in Qatar, and organized workshops and initiatives for abilities building in several countries in the region.
SOURCE: QNA